The independence and lives of disabled people are being sacrificed for austerity
People with disabilities are still treated as an economic inconvenience by the government.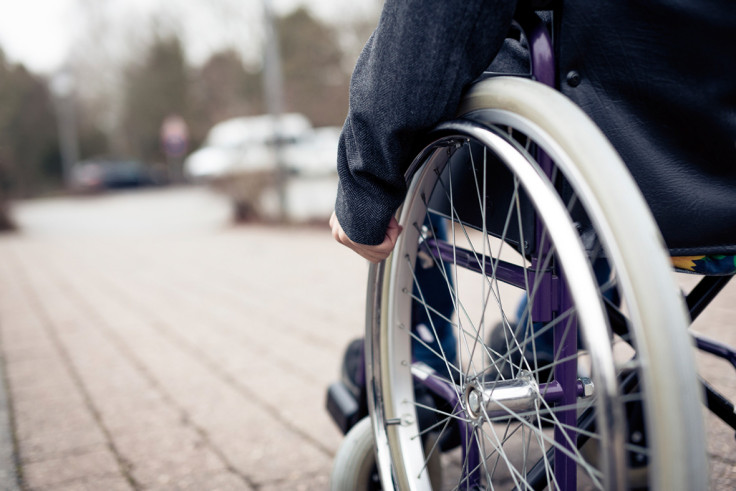 David Turner-Smith, 50, from Doncaster, worked as a chartered accountant until 2009. He is now almost completely housebound due to numerous illnesses and conditions. And like many other disabled people or those with long-term health issues, he faces extortionate extra costs as a result.
"My costs continue to rise, and I struggle to afford the ongoing costs associated with my disability," Turner-Smith says. "There are hidden costs to disability everywhere in daily life, you don't have to look hard to find them. I'm constantly purchasing and replacing expensive products, and have to pay for upgrades and adaptations, maintenance and electricity."
Despite disabled people spending an average of £550 ($775) a month on disability-related costs, they are still treated as an economic inconvenience by the government. Around half of disabled people say they have struggled to pay bills because of the extra costs they face, and one in 10 people have turned to a cash or pay day loan.
"I'm a diabetic and have had to purchase blood glucose monitors and test strips. Other conditions mean I am also regularly purchasing disposable gloves, aprons and disinfectant," Turner-Smith says. "Breathing equipment costs £700 and my air flow mattress uses a lot of electricity. My bills are astronomical, with electricity costing over £200 per month and water £75 per month."
For many, the result of the extra cost is debilitating, leading to financial instability and fear. Disabled people are twice as likely to have unsecured debt totalling more than half of their household income, and they are three times as likely to use doorstep loans. And yet today, the chancellor has included savings to be made by swingeing cuts to disability benefits in his spring Budget – to pave the way for tax cuts for the middle class. The reforms will threaten the independence of thousands of disabled people across the country.
As part of today's Budget, around 200,000 disabled people who rely on the Personal Independence Payment – which goes towards extra costs caused by long-term ill health or disability for those aged 16 to 64 – could be removed from the system entirely. Another 400,000 people could see their benefits cut from the enhanced £82 a week to the standard £55. Around £1.2bn will be saved by reforming PIP, to the detriment of hundreds of thousands of disabled people.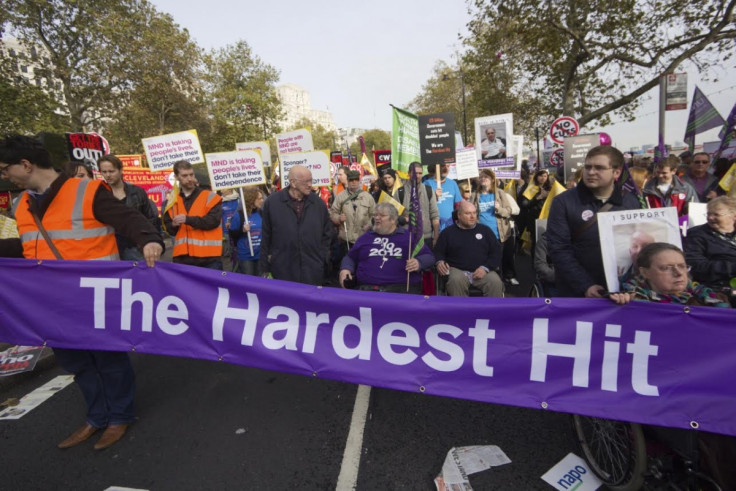 These cuts come as Osborne raised the threshold at which people start paying 40p tax from £42,385 to £43,000 in 2016 and to £45,000 in April 2017 – in a boost for middle earners.
From January 2017, the government will strip away points for mobility problems, which people need to qualify for the living costs fund. The charity Disability Rights UK states that halving the point value of "aids and appliances" descriptors makes it harder for many disabled people and those with long-term conditions to qualify for PIP in the future. Those who need help to use the toilet, wash or get dressed will be affected – meaning their independence, and lives, are to be sacrificed for austerity.
Rachel Charlton Dailey is 26 and lives with lupus, osteoporosis and depression. Although she receives the full amount of PIP at the moment, it is not enough. "It's still barely enough to cover my rent," she says.
"Luckily I don't live alone but if I did I couldn't survive on PIP. If it is cut further I don't know how I'll survive as I can't pay my bills and rent on the pittance I get to start with. They expect us to live on so little and treat us like second-class citizens. But we need this to live, we can't work and they punish us for that."
The cuts to PIP come alongside several reforms which have impacted disabled people. Cuts to council adult social care budgets – which have been slashed by more than £4.6bn since 2009/2010 – mean more people with long-term conditions will be forced to shoulder the cost of their care.
Two weeks ago, it was announced that cuts to Employment Support Allowance (ESA) will see claimants lose £30 a week if they are judged to be disabled but fit enough for "work-related activity". A number of high-profile Conservative MPs voted in support of slashing ESA – even those who are patrons for disability charities.
"In the past week, the government has confirmed cutting disability unemployment benefits and announced changes that will make it harder for some disabled people to qualify for the Personal Independence Payment," says Mark Atkinson, chief executive of the disability charity Scope.
"At the same time it has also announced that it is considering a longer-term review of disability benefits. With the chancellor stating he is looking to find further spending cuts, disabled people have been anxiously awaiting the budget."

© Copyright IBTimes 2023. All rights reserved.