Budget iPhone 5S Could be Expensive After All
Analysis by JP Morgan suggests the fabled budget iPhone may in fact be a mid-range smartphone priced over £300.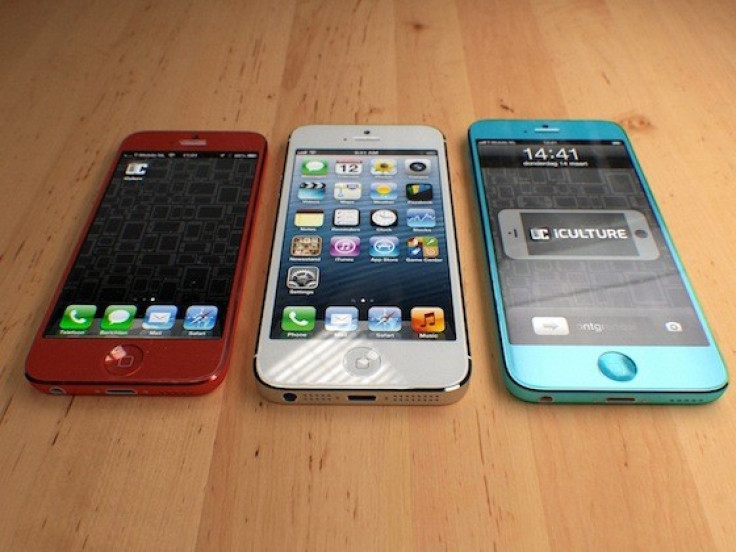 A bigger iPhone. A cheaper iPhone. An iPhone 6. An iPhone 5S. Colourful iPhones. Furry iPhones.
For the past six months we have been hearing variations on the themes above (OK, the furry one is my contribution) relating to the next iPhone that Apple will launch. The only certainty is that Apple will at some point, launch a new iPhone.
The most compelling speculation surrounds the budget iPhone. Imagine it, an iPhone in the hand of every child. No longer will people feel left out because they can't afford an iPhone. The budget iPhone will solve all our problems.
Well, no, not really. Apple is not known to launch a budget anything. Yes it has launched lowered priced versions of its current products but it doesn't do budget.
As such JP Morgan analysts Gokul Hariharan and Mark Moskowitz have put forward a theory that rather than scraping it out with the likes of Huawei, ZTE and Samsung in the sub £150 smartphone market, Apple will instead launch an iPhone in the mid-range market.
Hariharan and Moskowitz believe Apple will follow a trend set by the iPad mini and iPod nano and launch an iPhone which will cost only slightly less than the top-end iPhone.
The analysts say:
"Currently Samsung dominates this segment ($200-500 price range) with 35%+ market share. We believe Apple could take 20-25% of this market in the next 12 months (from almost no market share currently), if it prices a lower-priced product at $350-400 levels."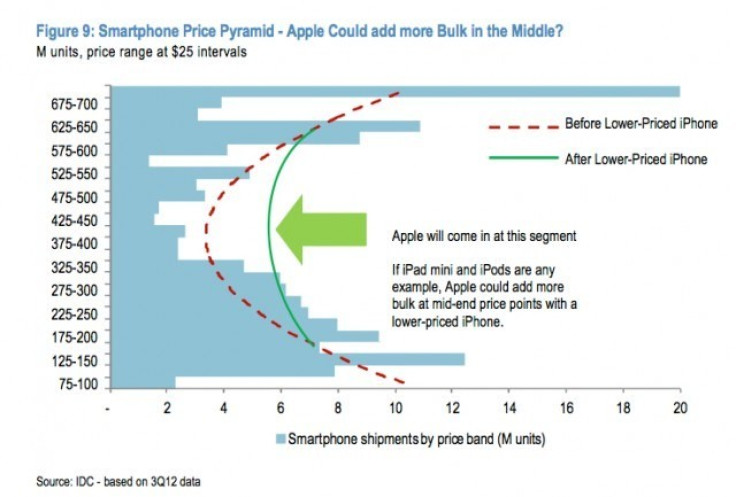 That is likely to translate into pricing of somewhere between £300 and £350 here in the UK where it would go head-to-head with a slew of Samsungsmartphones as well as devices from Sony, HTC, Huawei and ZTE.
The thing is, there is already such a phone on sale. The iPhone 4 currently costs just £319 directly from Apple, so unless the new lower-cost iPhone is going to have significantly improved specs, there seems to be no reason to introduce one.
Reports suggest the phone will be more youth orientated with colourful casings (plastic rather than aluminium to keep cost down) but is this enough to attract a significant slice of users? Young people traditionally don't have £300-£350 to pay for smartphones so buy cheaper Android and BlackBerry devices.
It is impossible to know what Apple is planning on doing with the next iPhone but we hope that Tim Cook is reading this and he takes into account our idea of a furry iPhone. Yes it might be hard to keep clean but at least you will be able to cuddle up with it in bed at night.
© Copyright IBTimes 2023. All rights reserved.