Following the recent release of 21 Chibok schoolgirls, Nigerian President Muhammadu Buhari is hoping that the more than 100 girls still in Boko Haram captivity will be freed soon. Buhari said negotiations with the militant group will continue until they release all the kidnapped girls.
Boko Haram had taken close to 300 girls hostage about two years ago from a Chibok school in the militant-infested Borno state. Some 60 girls had managed to escape their captors, with a majority of them continuing to remain captive. The freedom of these 21 girls came in exchange of the release of some Boko Haram militants.
Buhari, who was in Berlin on Friday (14 October), was speaking at a joint press conference with German Chancellor Angela Merkel. Addressing mediapersons, he said: "On the Chibok girls, we have been able to secure the release of 21 of them, so over 100 more are still in the hands of the terrorists somewhere in the Lake Chad Basin area which include Cameroon, Niger and Nigeria.
"In getting this 21 out, we hope we will get enough intelligence to go about securing the rest of them," Vanguard quoted him as saying.
He expressed gratitude for the help extended by the United Nations in securing the release of these girls. The president also thanked the German government for its assistance in Nigeria's fight against Boko Haram.
He highlighted that "no fewer than 37,000 Nigerians were killed by Boko Haram".
"Right now we have about two million people in IDP camps, 60 per cent of them are women and children and 60 per cent of those children are orphaned," he added, referring to the challenges faced by his government in the country because of terrorism by Boko Haram.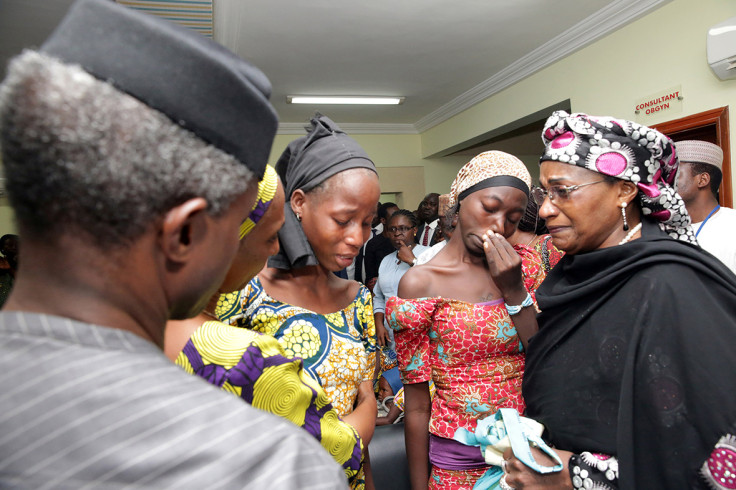 "This is a major challenge for government; we have to provide infrastructure especially for education and health, take them back to their villages and towns and reintegrate them so that they can have normal life,'' Buhari said.