Nigeria: This is how Mama Boko Haram believes the insurgency can end
Barrister Wakil speaks on ways to end insurgency as Boko Haram 'asks her' to represent them in peace talks.
Boko Haram terrorists have allegedly asked a local human rights activist and lawyer to start negotiating with the Nigerian government on their behalf. Barrister Aisha Alkali Wakil told IBTimes UK she is willing to represent the group during negotiations with the government.
During an interview with David Otto, CEO of UK-based TGS Intelligence Consultants, Wakil suggested both the Nigerian government and Boko Haram to engage in a constructive dialogue and identify ways to help militants who want to surrender reintegrate into society.
Who is Mama Boko Haram?
Wakil, originally from southern Nigeria, is known to locals in north-eastern Nigeria – the epicentre of Boko Haram's insurgency – as "Mama Boko Haram" due to her connection with the group.
She advocates dialogue, rather than the use of military force, to defeat the insurgents and was appointed by the country's previous president, Goodluck Jonathan, as part of a team to trace nearly 300 girls abducted from the Chibok village, Borno state, by Boko Haram in 2014.
Wakil was also part of a Boko Haram Amnesty Committee, established in 2013.
The year before, she and her husband had been nominated by a Boko Haram "representative" to negotiate a peace deal on behalf of the group.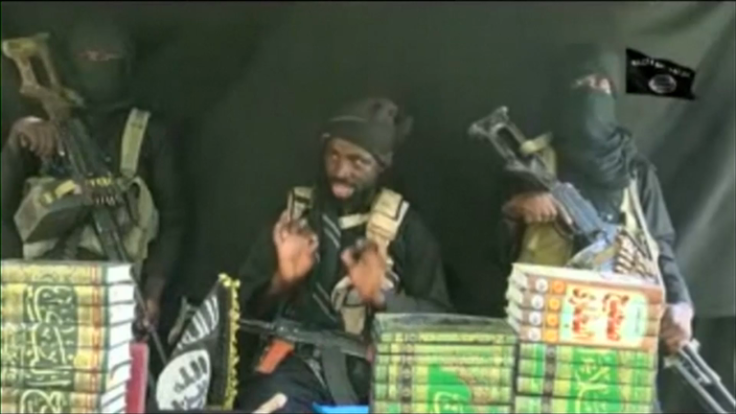 Negotiations yet to start
Since Wakil claimed Boko Haram had approached her, the government has not made any comment on possible negotiations with the lawyer. Earlier this month, Nigerian President Muhammadu Buhari said the UN should intervene and negotiate with the Islamist outfit.
He claimed the government was willing to free some detained militants in exchange for more than 200 girls kidnapped in the Chibok village by the group in 2014, a key demand made by the Islamist outfit. The leader said the government had already tried to engage with negotiations, but "it became difficult to identify credible leaders."
Shortly after, the contested leader of Boko Haram, Abubakar Shekau – whom the army claimed had "fatally injured" in an attack – released an unverified video calling for the release of militants in exchange for the Chibok girls.
However, the army reacted by claiming Shekau was "unstable" and the video was "another sign that the end is near for him".
Otto told IBTimes UK: "Time is a huge factor – the longer it takes , the more complex it becomes to reach a peaceful solution. With the original Boko Haram split into three factions , the issue of which faction to talk to surfaces, but any faction that wants to embrace peace and disengage from violence should be welcome.
"The emphasis should not be on releasing the Chibok girls as a precondition because that may never materialise. As an organisation looking at long lasting resolutions our hope is to engage with all parties towards a peaceful framework by focusing our philosophy towards a practical and sustainable end, he continued."
Nigeria up close: Check out our Flipboard magazine
Who are Nigeria's Boko Haram terrorists?
Boko Haram, which has renamed itself Iswap, fights against Western influence in Nigeria and aims to impose its version of Sharia law throughout occupied territories.
The group launches attacks in Nigeria and neighbouring countries in a bid to take control of more territory. Three Nigerian states − Adamawa, Borno and Yobe − have been under a state of emergency since May 2013.
Boko Haram has killed more than 20,000 people since 2009 and was deemed the world's deadliest terror group, surpassing Islamic State in November 2015. Nigeria has also become the world's third-most terrorised country as a result of the group's violent insurgency.
---
Note: The video has been amended to correct a false image of Barrister Aisha Alkali Wakil.
---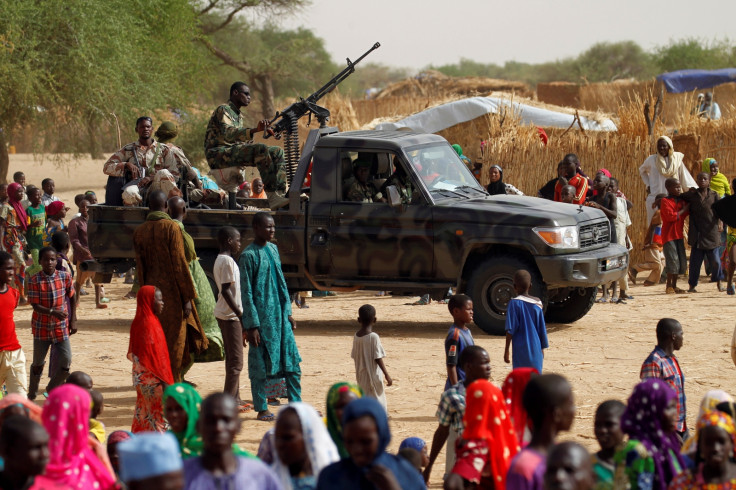 © Copyright IBTimes 2023. All rights reserved.