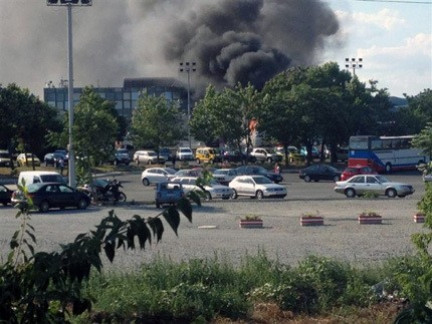 At least three people have been killed and 27 wounded at the Sarafovo international airport in the Bulgarian holiday city of Burgas in an attack believed to have targeted Israeli tourists.
Some reports put the death toll as high as seven.
An Israeli witness said that an airport bus carrying Israeli passengers to the airport terminal building blew up and was engulfed in flames.
Other witnesses said that more than one bus was targeted.
The Israeli foreign ministry confirmed that there were "several casualties" but it was not clear if the incident was a terror attack.
Burgas is the second largest resort on Bulgaria's Black Sea coast. It is popular with Israeli tourists, particularly teenagers, and is home to a Chabad centre, a Jewish community centre.
The victims were believed to have come in on a flight from Tel Aviv.