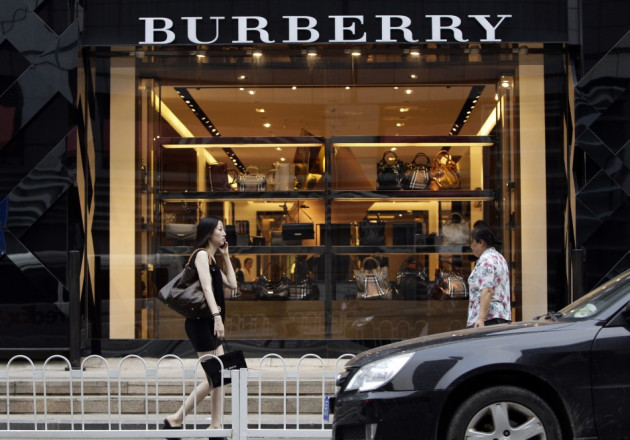 British luxury merchandise retailer Burberry reported a better-than-expected rise in pre-tax profit in the full-year buoyed by stronger demand for its goods in the Asia-Pacific.
Adjusted pretax profit for the company rose 14% to £428m ($652m/€506m) in the financial year ending 31 March, up from £376m in the previous year, higher than the analysts expectation of £415m, said a Burberry statement.
Burberry shares gained 2.39% to 1,498 pence at 8:53 a.m. in London, on 21 May, valuing the group at about £6.6bn.
The group expects a lower pre-tax profit for the first six months to September, in the current financial year, as it phases out its wholesale business. First half profit in 2012 was £173m.
"Finishing the year with a strong retail performance both online and offline, Burberry achieved record revenue and profit in 2012/13.
"Looking ahead, although the macro environment remains uncertain, Burberry is well positioned with opportunity by channel, region and product. With the integration of Beauty in April, we have added another exciting growth platform. Our brand momentum, proven strategies and closely connected global team provide confidence in Burberry's future performance," said Chief Executive Angela Ahrendts in a statement.
The group's total revenue moved up by 8% to £1,999m, from £1,857m in the previous year. Operating cashflow shot up 8% to £523m, funding a near doubling of investment spend at £320m, the company said.
Revenue from the Asia Pacific region, which accounts for a little over a third of the group's business, climbed 13%, led by a demand for its expensive products in mainland China and in Hong Kong. Revenue from Europe and the Americas rose 6% each.
Burberry directly operates 460 stores worldwide, almost a half of which are located in the Asia-Pacific. The group also sells its goods through 65 franchisee-operated stores.
Burberry would dole out a full-year dividend of 29p per share, a 16% increase over the previous year, it said.