Shares in Burberry Group have fallen to the bottom of the FTSE 100 Tuesday after the UK's largest luxury goods brand missed analysts forecasts for sales in the final three months of its financial year.
Burberry posted total revenues of just over £1bn for the six months ended March 31, up from £877 million for the same period a year ago, in line with analysts' forecast of £1.037bn. Sales in the final quarter, however, were 16 percent higher at £453m, slightly less than analysts' forecasts.
The miss helped the stock shed as much as 86 pence in London trading, as the shares fell more than 5.4 percent to 1,502 pence, making it the lead decliner on the benchmark FTSE 100. The iconic raincoat and leather goods maker's shares had risen 26 percent before today, against an overall advance of 2.3 percent for the FTSE 100.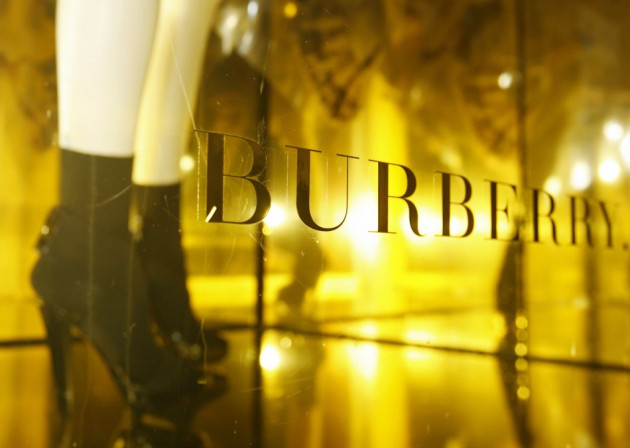 Burberry reported an underlying retail sales growth of 23 percent to £743m, which accounted for 72 percent of total revenue in the second half. Licensing revenue grew 5 percent to £54m.
"With underlying revenue up 18 percent in the second half, we are pleased with Burberry's finish to the year across all channels, regions and product divisions. Looking ahead, while we remain vigilant about the external environment, our global teams continue to focus on optimising our core brand, digital and cultural initiatives, while investing to drive sustainable, profitable growth," said CEO Angela Ahrendts.
Burberry plans around 14 percent growth in average retail selling space for its 2013 financial year and anticipates opening a net 15 mainline stores, biased towards emerging markets and cities with high tourist inflows.