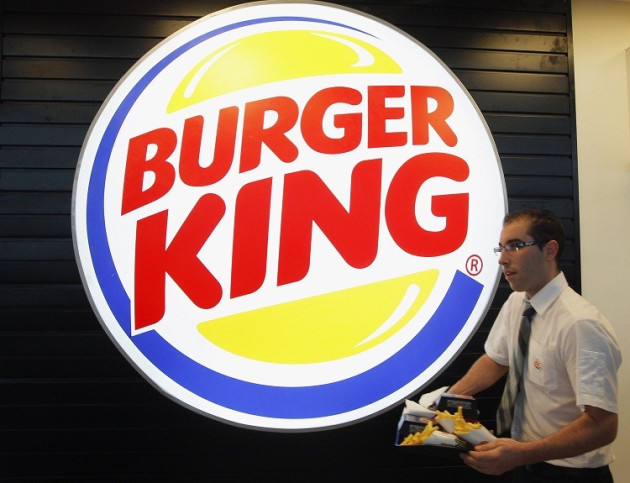 Burger King's profit lifted off the back of higher sales in its stores outside of the US and slashed costs, sending the fast food chain's shares up as much as 6.5% in early trading on the New York Stock Exchange.
The firm said it had cut total operating costs by 64.2%, leaving it with a profit before interest, taxes and depreciation of $176m (£109m, €127.6m) - a 16.7% increase - during the third quarter.
Global sales were up 0.9% in the third quarter, driven by its businesses in Europe, the Middle East and Africa (EMEA). There was a net 133 new Burger King restaurant openings across the world, including the Latin American Countries (LAC) and Asia Pacific (APAC) regions.
Sales in the US and Canada fell by 0.3% in the three month period, while sales in EMEA lifted 2.4%.
Chief Executive Daniel Schwartz said bosses "expect to finish 2013 strong".
Burger King reported revenues as plunging 39.6% on the year before to $271.1m, but blamed this on the net refranchising of 519 company-owned restaurants.
"Excluding the impact of refranchising and currency movements, revenue increased 8.1% year-over-year due to net restaurant growth and positive comparable sales growth" in regions outside of the US, said Burger King's statement.
In the APAC region, store growth of 120% pushed up sales by 14.1%.
"The majority of net restaurant growth was driven by China where menu changes and operational initiatives have been effective at improving the guest experience and driving traffic," said Burger King's statement.
Investors' quarterly dividend per share was lifted to $0.07 from the previous quarter's $0.06.