Geneva has become the latest city to ban women from wearing burkinis in public swimming areas.
The city council voted on Tuesday (5 December) to ban any swimwear that covered women's legs and arms.
Under the new ordinance, swimmers must wear either a one-piece or two-piece suit that does not go below their knees, cover their arms or is a "swim skirt or dress", La Tribune de Genève reported.
The definition effectively bans people from wearing a burkini or swimming topless.
The move was condemned by many, with Christian Democrat Alia Chaker Mangeat warning that the ban would further fuel the anti-Islam arguments of right-wing extremists.
"It creates a new controversy. It is a godsend for extremists whose stock-in-trade is to reject the other," Mangeat said.
Socialist councillor Sami Kanaan said the new rule constituted the "denial of an open, multicultural and liberal Geneva".
Left-wing politician Pierre Gauthier rejected the criticism and said women should not be forced to cover up. He said the government should not be seen "trivialising the ideology of enslavement".
"It's like pretending that by putting chains on slaves, they could walk around and be free," he told Le Courrier.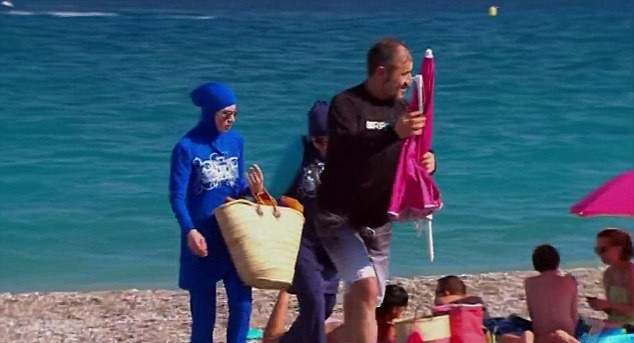 Anti-burkini attitudes have flared up in the past two years across Europe.
In November, two women were kicked out of a swimming pool in Granada, Spain, because they were wearing burkinis.
Jemí Sánchez, councilor for social rights of Granada council, described the incident as an "Islamophobic hate crime."
In 2016, a number of places in France banned women from wearing burkinis on the beach.
The ban was suspended after France's highest administrative court ruled that it was illegal and violated women's fundamental liberties.