Burundi: Rwanda accused of training Burundian rebels, UN experts claim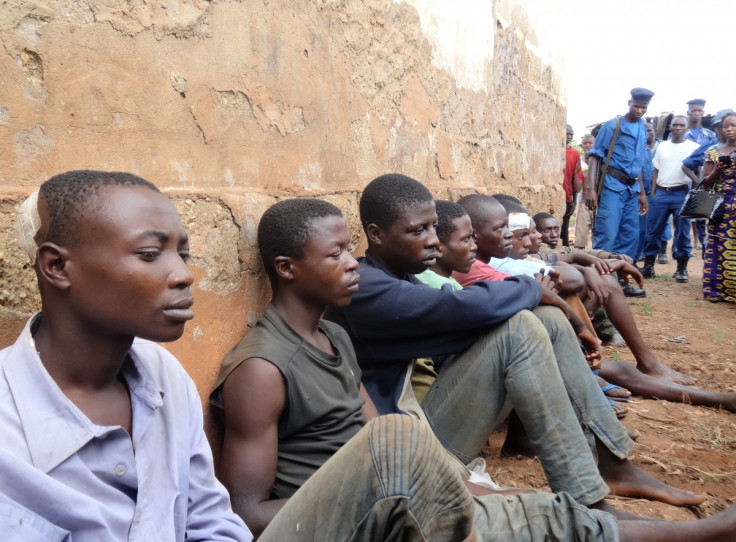 A leaked memo to the United Nations Security Council has become the most compelling testimony yet that Rwanda is meddling in Burundi's affairs, accusing Rwanda of recruiting and training Burundian refugees with the goal of ousting Burundian President Pierre Nkurunziza.
Up to 900 people are reported to have been killed since April after Nkurunziza announced a controversial decision to run for a third term, which he won in contested elections in July 2015. Scores of bodies are reportedly still being found in the streets, in tit-for-tat violence pitting pro-Nkurunziza forces and insurgents, in a region where memories of Rwanda's 1994 genocide are still strong.
The confidential report by experts who monitor sanctions on Democratic Republic of Congo (DRC) contained accounts from 18 Burundian rebel fighters in eastern DRC's South Kivu province, who told them the training was done in a forest camp in Rwanda, according to Reuters.
"They all told the group that they had been recruited in the Mahama Refugee Camp in eastern Rwanda in May and June 2015 and were given two months of military training by instructors, who included Rwandan military personnel," according to the report.
Resounding allegations of Rwandan link
These claims echo those of advocacy organisation, Refugee International, which in mid-December alleged that adults and children were being trained in Rwanda before travelling to DRC, from which they were expected to proceed to Burundi's capital Bujumbura's Gare du Nord bus station.
At the time, international officials said they had testimonies instructors were seen wearing military uniforms – some allegedly bearing Rwandan flag patches – and spoke both Kirundi (an official language of Burundi) and Kinyarwanda (the official language of Rwanda).
In August, IBTimes UK was already reporting the recruitment of young Burundians in refugee camps in Rwanda, after meeting Justin Girukwigomba, a 24-year-old who was brainwashed by rebel leaders within the vicinity of a refugee camp near Gashora, in Rwanda's Bugesera District.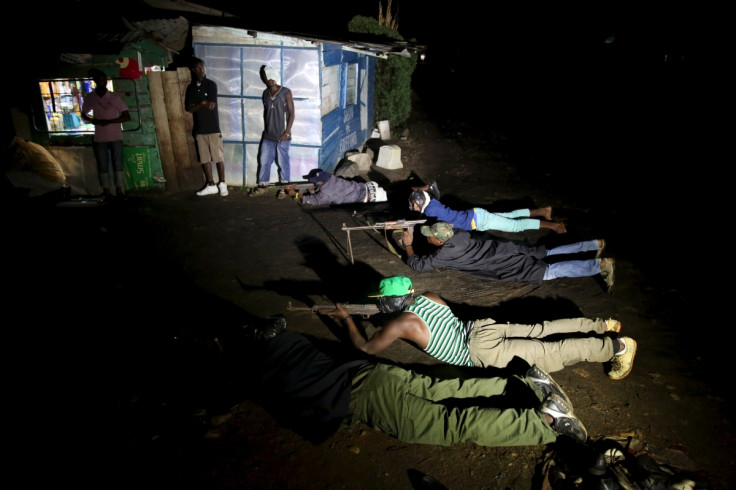 Heavy-weapons training
The UN experts, meanwhile, cited Burundian fighters, including six children, who told them they "were transported around Rwanda in the back of military trucks, often with Rwandan military escort (...) They reported that their ultimate goal was to remove Burundian President Pierre Nkurunziza from power."
The combatants, who revealed there were at least four companies of 100 recruits each being trained in a forest camp while they were there, said they were trained in military tactics, use of assault rifles and machine guns, grenades, anti-personnel and anti-tank mines, mortars and rocket-propelled grenades.
"The Burundian combatants showed the group fake DRC identification cards that had been produced for them in Rwanda, so they could avoid suspicion while in the DRC," the report said.
Rwanda denies meddling claims
Rwandan UN Ambassador Eugene Gasana rejected the allegations against Kigali contained in the report. "This further undermines the credibility of the Group of Experts, which seems to have extended its own mandate, but apparently investigating Burundi," he told Reuters.
In December, Burundi accused Rwanda of supporting a rebel group that was recruiting Burundian refugees on Rwandan soil, but Rwandan President Paul Kagame dismissed the claims as "childish".
During the UN Security Council's second visit to Burundi in less than 10 months in January, US Ambassador to the UN Samantha Power said the 15-member council had expressed concern about the allegations of external interference.
© Copyright IBTimes 2023. All rights reserved.