Burundi: What you need to know about the new insurgencies, and if they really matter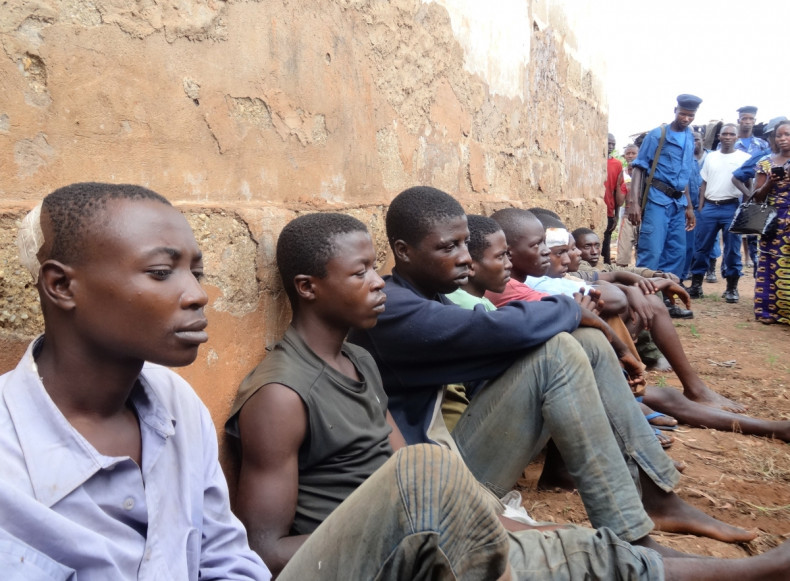 On the day 15 UN Security Council ambassadors arrived as part of their visit to meet Burundi's government to push for an end to months of violence, a newly created rebel group announced its new leader is General Godefroid Niyombare – the man who led a failed coup against President Pierre Nkurunziza.
The 15 UN council members are meeting Nkurunziza on 22 January to discuss the ongoing violence, which was triggered by the president's decision to run for re-election. The conflict which is pitting pro-government forces against rebels – including the newest Republican Forces of Burundi (Forces républicaines du Burundi, Forebu) – has left up to 900 dead.
While little is known about these armed groups, the Forebu's leadership announcement on 21 January has raised a few eyebrows. IBTimes UK looks at the men behind the insurgency, and whether their official existence can have an impact on the conflict.
When was the rebel group created?
On 23 December, former lieutenant-colonel Edouard Nshimirimana read out a statement announcing the creation Forebu, the aim of which is to oust Nkurunziza. Nshimirimana is reported to have deserted the army in October, months after the 13 May failed coup, led by a disloyal faction within the army's high command. This was followed by a quiet repression by agents of police and the national intelligence service (SNR).
In his announcement, Nshimirimana – who was director of communications and left with the army's transmission equipment – claimed to be representing Burundi's defence and security forces who had fled the ranks of the army and the police.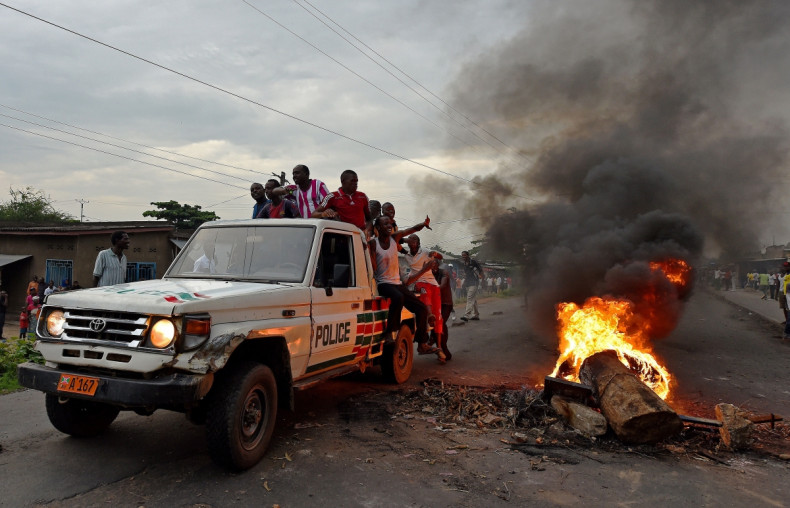 Was Forebu's announcement about Niyombare expected?
It came only as a half-surprise. First, it came as both sides were seen as leading a propaganda-war. While pro-government supporters were posting tweets of images showing civilians – mainly but not solely ruling CNDD-FDD party supporters – coming out to welcome council members, the rebellion was also sending its audio message to AFP news agency.
Is this because neither side feels it has any real leverage? Or is it a sign of stronger negotiations being made between various insurgency groups?
If that is the case, it could point to a more unified opposition than that we have seen so far, which could have a more serious reckoning in future peace talks.
However, Forebu's approach is interesting. It is the first time an insurgency is as vocal, which represents a shift from the warfare of the past. Remember, rebel groups-turned party CNDD-FDD and FNL had names for their members: Abagumya-banga (Those who keep the secret) and Abanama-rimwe (Those who speak only one word), respectively.
Is Niyombare really leading Forebu?
Niyombare was the coup leader and there have been widespread rumours in Burundi and elsewhere that the former general was "planning something". He is known to command a lot of respect – especially within the opposition.
Yet, many on social media have pointed out that his whereabouts have been unknown since he fled following the coup, and that he has not appeared in a photo or filmed interview since his escape, leading some to question whether he is still alive.
But having him at the head of this new rebellion could be a means of persuading some Burundians about the legitimacy of Forebu's plan, which may, in turn, encourage others – including within the army's ranks – to defect.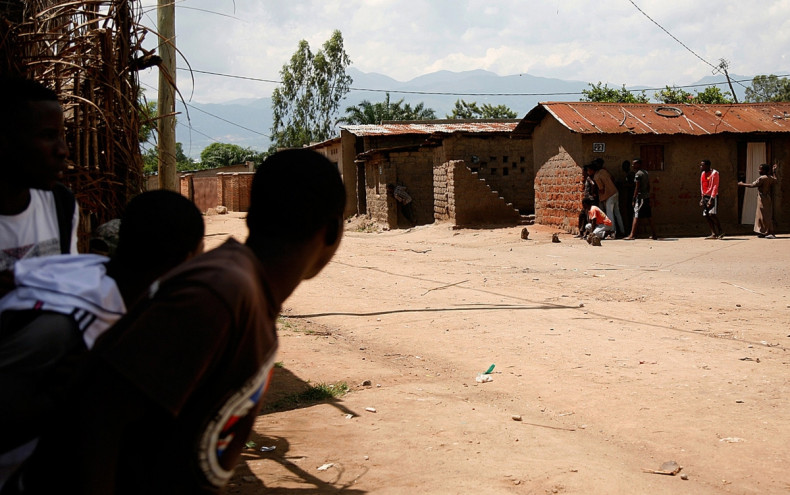 Could this accelerate a split in the army?
It could. Indeed, other figures from the army's high command have emerged in this armed group – including Generals Philbert Habarugira and Edouard Niyibigira, and Colonels Twagirayezu and Ndihokubwayo – most of whom had claimed responsibility for the coup.
It seems likely there could be more defections but whether this could ignite a real split or just a few defections, we don't know.
Where is Forebu based?
Pro-government media have reported the group saying it is based in Bujumbura Rural Province. However, this seems very unlikely, as the area has been mainly FNL territory since 2003 – along with Cibitoke, Bubanza and Kayanza Provinces. It is hard to believe that another rebel group or political party could take control of that area.
The group may, however, have bases in "prime areas", including Makamba Province – Burundi's southernmost province – or the Ruzizi Valley, where a river forms Burundi's borders with DRC. Experts tend to believe the latter could be where Forebu may have a foothold in Burundi since, in the past, Burundian rebels always used DRC as a rear operating base. DRC security services have recently voiced their concern after intercepting dozens of Burundian rebels on Congolese soil.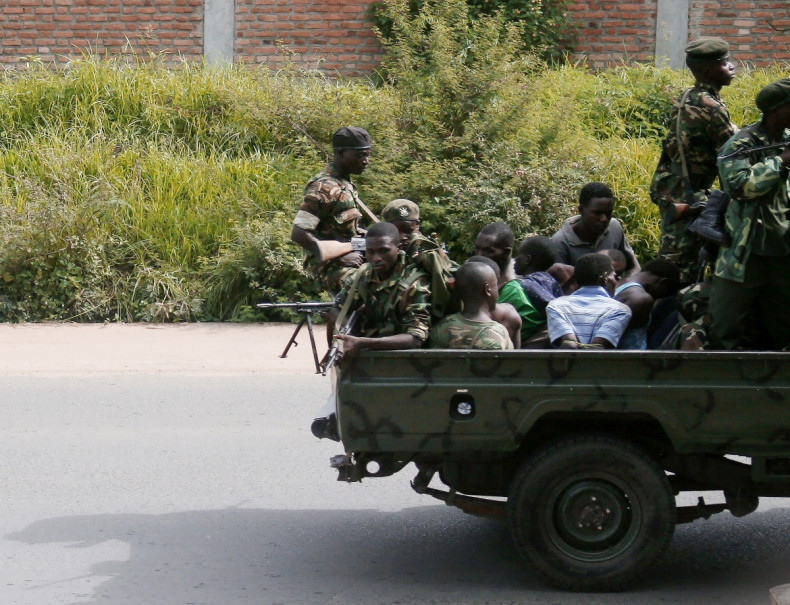 What is the Burundian government saying?
The Burundian presidency said it is not bothered by the existence of Forebu and the newly formed Resistance to the Rule of Law in Burundi (Résistance pour un Etat de droit au Burundi, RED-Tabara).
"This is not the first rebel movement born in Burundi. There have been others before them (...), all of which were nipped in the bud, and Forebu has no future, like its predecessors," presidential adviser Willy Nyamitwe told AFP in December.
The presidency claimed Forebu – before it was officially named – was behind the 11 December attack on army barracks, the death count of which has been set at 87 by the government, and up to 200, according to the UN.
Other government sources told Radio France Internationale (RFI) the group may have been linked to the attack on Murwi in Cibitoke Province – led from the DRC on 30 December 2014. The government, however, has insisted that its security forces had neutralised or dismantled the warring groups within hours in both cases.
---
For the latest on Burundi, follow our magazine Burundi Up Close