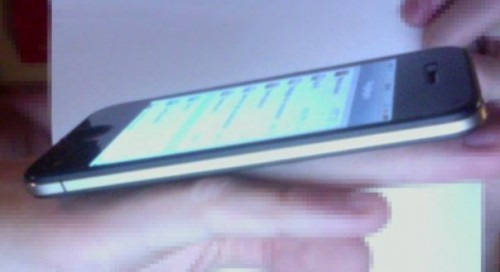 New reports have arisen suggesting that Apple has selected two Taiwanese companies to build the 8-megapixel camera used in its next generation iPhone smartphone.
The rumour was first reported by the Taiwan Economic News. The site suggested that Apple had selected Largan Precision and Genius Electronic Optical to build the, as yet unconfirmed, device's camera.
Largan and Genius are the company that supplied the optics for the current camera used in Apple's iPhone 4.
To date Apple has not revealed any official details regarding its next entry into the iPhone franchise.
Despite this there are currently two prominent theories regarding the direction Apple will take for its next iPhone.
The first suggests that the company will attempt to break into the currently Android-dominated affordable smartphone market. The theory alleges that the company plans to release an updated budget version of its current iPhone 4 handset. The rumoured device is commonly refered to by the media as the iPhone 4S.
The second theory suggests that Apple is set to release a truly next-generation iPhone. Labelled the iPhone 5, the exact details of what changes and upgrades will be made to the device to improve it past Apple's current iPhone 4 vary website to website.
The Taiwan Economic News report did not clarify whether the alleged camera units would be used in the rumoured budget iPhone 4S or truly next-generation iPhone 5 device.
Apple has since declined request for comment on the Taiwan Economic News' report.