Government to Set Up £1bn State-Backed Business Bank
Vince Cable to announce £1bn to support businesses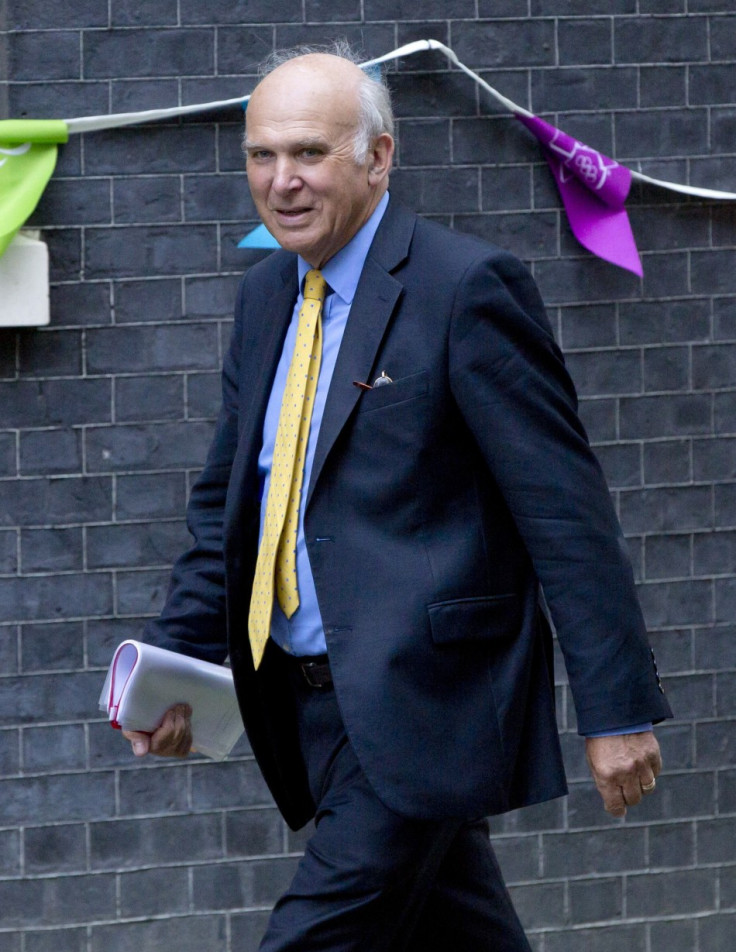 The government is to invest £1bn in establishing a state-backed business bank that will provide Britain's struggling businesses with loans.
Business secretary Vince Cable will tell the Liberal Democrat conference that the move will help many small and medium-sized companies which have struggled to secure credit during the financial crisis.
The government hopes its initiative will be further supported by private sector investments to pave the way for loans of up to £10bn.
The bank will be set up in 18 months, but the finer details regarding the source of funds and its terms of reference are not yet available, and it has yet to be given a name.
The proposed institution will function through the wholesale market and aid firms with loans and long-term capital through other regular lenders and financial institutions.
It is thought the bank is modelled on similar state-backed financial institutions in Germany and the US.
Long-term econonic vision
"We need a new British business bank with a clean balance sheet and an ability to expand lending rapidly to the manufacturers, exporters and high growth companies that power our economy," Cable will say at the conference.
"Today I can announce we will have one. I am working with the chancellor to develop a state-backed institution that will combine up to a billion pounds of new government capital with a larger private sector contribution.
"This will then apply further leverage through guarantees to support up to £10bn of finance to SMEs [small and medium enterprises] and mid-sized business - a significant portion of all the lending available."
The business secretary will also say that the country needs an industrial strategy that is formed around a long-term vision and innovation.
Cable will emphasise that the country should build on its strengths in sectors such as automobile, aerospace, life science, creative industries and the academic field which have long been clouded by the illusion of development based on "property speculation and financial gambling".
Although the Bank of England had come up with a "Funding for Lending" scheme, it is believed to have assisted property buyers more than businesses, reported Reuters.
British Chambers of Commerce Director General John Longworth expressed appreciation for the government's plans, adding that they are "the first step in a journey toward a British business bank that enables new and growing companies to get access to capital in the same way that they do in Germany, South Korea, and the USA."
Cable had already mooted plans for a state-backed investment bank, saying that the new "challenger" banks - smaller lenders that have emerged since the financial crisis to offer more competition in the market as an alternative to the traditional big financiers - could help channel the new cash to SMEs.
A state-backed investment vehicle is thought to provide a way around strict state aid rules imposed by European legislators, because such an institution would keep lending at arm's length from the government.
The Bank of England has two credit easing schemes that see banks offered discount-rate loans in direct correlation to the amount of lending they furnish for businesses and consumers.
Banks can also now offer up low-quality debt as collateral for borrowing from the central bank, something they would not be able to do in the open inter-bank market.
It is hoped that these two efforts will bring down borrowing rates. Lloyds, RBS and Natwest banks have already said their rates will fall.
Construction firms waiting to start on infrastructure projects, but who are struggling to find finance, can be unwritten by the taxpayer under the Treasury's £40bn UK Guarantees Scheme.
By acting as guarantor, the government is hoping it can take the risk away for private lenders, who will then give the required cash to the underwritten projects and so stimulate activity in the economy, while ensuring vital infrastructure work is completed.
- Shane Croucher contributed to this story in London.
© Copyright IBTimes 2023. All rights reserved.