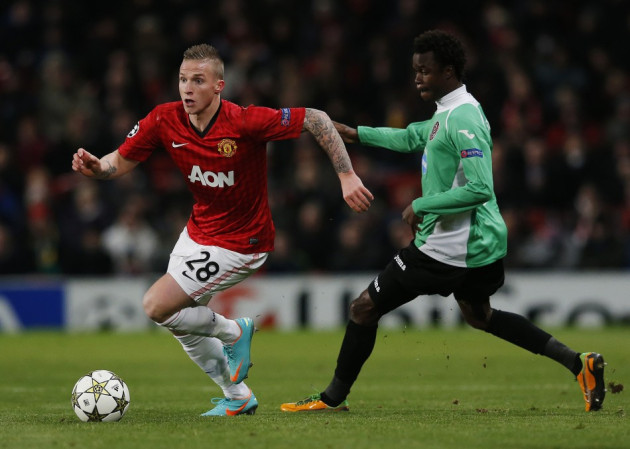 Manchester United full back Alexander Buttner has revealed he almost left Old Trafford due to homesickness.
The Dutch left back made 13 appearances last season for the Premier League champions, an impressive start to his career in English football following his summer move from Vitesse Arnhem.
But despite a seemingly encouraging opening season with United, Buttner has revealed he almost cut short his stay with the club due to being home sick, with calls to his family eventually preventing him quitting.
"I now know about homesickness," Buttner said.
"I'd think about my family and friends at home many times. How they were, what they were doing, little things like that.
"But I did not give up and I have my girlfriend Laura and brother Denny to thank for that. They were always there for me in England. I could call on them any time. I needed their warmth.
"I'm a fighter. But had I been on my own, I'd have got on a plane back to Holland a long time ago."
Aside from Buttner joining United, Manchester City last week confirmed the signing of Jesus Navas from Sevilla, who has a recently overcome chronic homesickness to leave his homeland.
The illness was such that it prevented Navas from representing his country, recovering in time to feature in the 2010 World Cup in South Africa and then at Euro 2012.
Despite suffering from homesickness, former United goalkeeper Raimond van der Gouw, currently goalkeeping coach at Vitesse, says the 24 year old can be happy with his first campaign.
"I think Alex can be pleased," the former Dutch 'keeper said.
"He did really well. I think he wants to play a few more minutes of course but it depends on how it goes for next season.
"I read an article from him and he said he had a chat with Patrice Evra and that Alex should be very happy with the minutes he's played now as it was a massive step from where he was coming from."