Cairn Energy Plc will buy Norway's Agora Oil & Gas for around $450m in a deal that expands the British oil and gas explorer's fields in the North Sea.
The value of the acquisition was $375m at January 1, 2012, which includes $58 million of potential tax shelter in the UK and Norway. The business held net working capital of $75 million, giving a total consideration of $450 million to be satisfied through a combination of around 43 percent cash and 57 percent Cairn shares.
The Agora team holds 16 percent equity and will receive about 90 percent of their consideration in Cairn shares.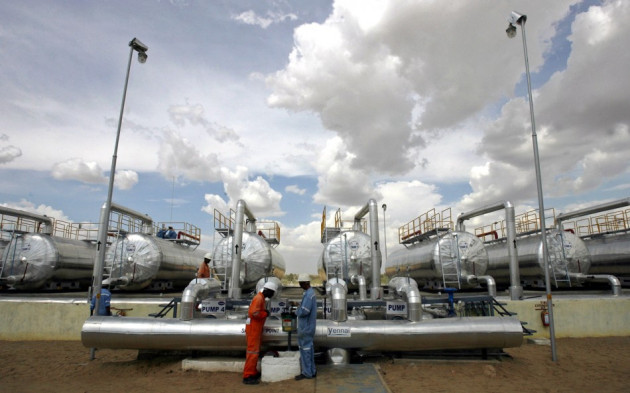 "This acquisition secures a building block in areas where we see the opportunity to build cash flow from near term, lower risk exploration, development or producing properties. Agora possesses attractive core assets and significant exploration potential both in 2012 and beyond in an area offering future organic growth," said Simon Thomson, Chief Executive of Cairn Energy. "Like the Cairn team, the Agora team has a proven track record of adding and realising value for shareholders. The addition of these assets will aid the Company's vision to create significant value within a well balanced portfolio of exploration and production assets."
Cairn shares were 3.3 percent higher in early London trading, and have fallen nearly 7 percent since being split on 6 February.
According to Cairn Energy, Agora will help drilling activity to its 2012 exploration and appraisal programme, with nine wells, eight firm and one contingent, which is scheduled to be drilled in the UK and Norway during 2012.
The 15 percent stake of Agora in the Catcher area scheduled for development and 20 percent interest in the Tybalt discovery, with further drilling programmes this year are also included in the proposed acquisition. This acquisition is an important step towards achieving Cairn's goal of expansion, says the oil and gas exploration and production company.
"Our team is delighted to become part of a leading industry exploration company," said Svein Ilebekk, CEO of Agora Oil & Gas said. "Cairn is a strongly funded business, providing financial flexibility for our next phase of growth. We have a shared mindset and, together, we have the capacity to expand our exploration efforts and to realise the full potential of the business. Cairn's extensive offshore and operating experience will combine very well with our technical subsurface and commercial skills in the region."