"We came with £55 in our pockets and we didn't know where the next meal was coming from, but the British treated us very well, and we prospered."
Jaffer Kapasi succinctly sums up the remarkable story of Uganda's Asian community in Britain.
Kapasi was one of 80,000 Asians who were given 90 days to leave Uganda in April 1972 by dictator Idi Amin after he declared them "bloodsuckers" who were "sabotaging the economy of the country."
Stripped of their homes, businesses and wealth, 28,000 of those holding British passports arrived in the UK as refugees with nothing. Over the next 43 years they would become one of Britain's most successful migrant communities.
As the impasse in Calais shows no sign of abating – with David Cameron referring to those clamouring to enter the UK as a "swarm" – IBTimes UK looks at when opening doors can result in economic benefits.
History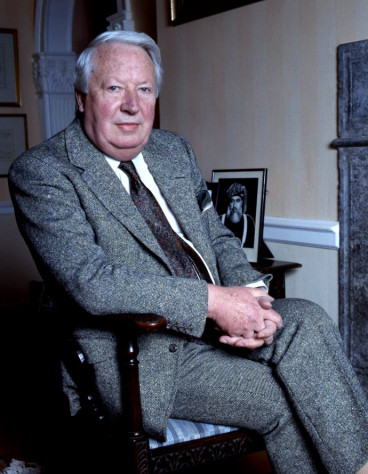 The Asian presence in Uganda dates back to the British Empire, when Indians were encouraged to go to the country to build railways.
In a short space of time these migrants, no longer labourers, ended up controlling a large chunk of Uganda's economy, despite making up just 0.1% of the population. The Empire came and went, but Indian-origin industrialists remained and flourished in sectors such as tea and sugar.
When Amin announced their banishment, Britain's Conservative Prime Minister, Edward Heath, had a decision to make.
Kapasi said: "It's significant that Edward Heath was prime minister, he deserves great credit because people were very nervous about bringing in all those people in one go. There was a lot of pressure from groups like the British National Party to not let us in. It's also testament to the good people in Britain that we were allowed in, and the country has benefitted enormously as a result."
Despite an inauspicious arrival at Stansted and Heathrow, where the refugees were greeted by placards telling them to "go home", they quickly set about rebuilding their lives.
Success
Baroness Shriti Vadera, chairman of Santander, Lord Rumi Verjee, the entrepreneur who brought Domino's Pizza to Britain, Shailesh Vara MP and Yasmin Alibhai-Brown are just some of the Ugandan Asians who went on to excel.
Former Warwickshire cricketer Asif Din and ex-Metropolitan Police assistant commissioner Tarique Ghaffur were also both Ugandan exiles. Priti Patel, now employment minister, was born to Ugandan Asians who set up a chain of successful newsagents in the South East on their arrival to the UK.
It is in the sphere of business that Ugandan Asians have had most of their success with several, such as the late industrialist Manubhai Madhvani, popping up regularly on rich lists.
Kapasi himself, an accountant by profession, was awarded an OBE for his services to business and now encourages UK-Uganda trade (since Amin's demise, the Ugandan government has invited Asians to go back and re-establish themselves in the country).
Sam Bowman, deputy head of the Adam Smith Institute, said: "The Poles, the Jews and the Huguenots are all examples of when taking in refugees has turned out well for the UK from an economic perspective. Ugandan Asians are one of the most successful migrant groups in the world, not just in Britain.
"In fact, large influxes of every group have resulted in an economic positive from a fiscal point of view."
Calais
For Kapasi, there are some similarities with what happened to him and to those in Calais.
"There are similarities to Calais. In the interviews I have seen, some of the people in Calais are professionals, and they are suffering from daily bombing in Syria, Iraq and Libya, in places where Islamic State has prospered. People are looking for better opportunities, and there are those opportunities in the UK. There's every chance that they could prosper in the same manner as Ugandan Asians did."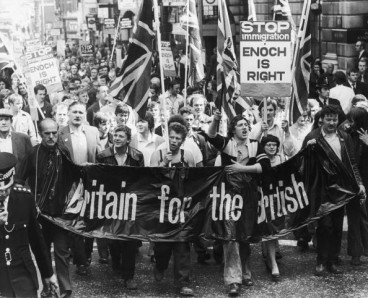 However, there are also major differences.
As British passport holders, the Ugandan Asians had a legal claim to settle in the UK and Britain had a legal as well as moral and historical obligation to accept them.
Those in Calais have no such recourse. Nor are they in immediate danger in France.
Bowman said: "The UK isn't pulling its weight in a general sense, but when it comes to Calais, if you let this group in, then it encourages others to come in the same way, through tunnels and on the back of lorries, it's dangerous."
Cameron
Shailesh Vara MP, speaking during parliamentary debate to commemorate the arrival of Asians expelled from Uganda, lauded praise on the government of the day.
"Credit must be given to the government of the time, led by Edward Heath, who took a courageous decision."
Kapasi believes that Cameron could learn from Heath.
"I'm sure David Cameron can learn a lot from Edward Heath and he should. People in his own cabinet, like Sajid Javid, is the son of a bus driver from Pakistan. The NHS would collapse if it weren't for migrants, there are countless examples.
"We worked twice as hard and contributed so much to the economy of the country."
Vara describes the months immediately after his arrival in touching terms, referring to the time when "Britain was at its best".
"It [Britain] showed its true character, its warmth, generosity and ability to care for those in need. To paraphrase a famous quote: they came, they saw, they integrated."