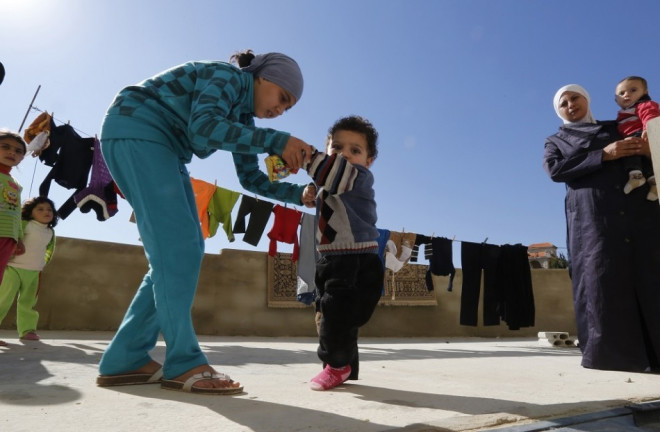 Five children in California have contracted a mystery polio-like virus, baffling scientists in the US.
Research being presented at the American Academy of Neurology's 66th Annual Meeting in Philadelphia later this year will show how five children developed the polio-like syndrome over the course of a year.
Polio is a contagious disease that can cause paralysis. While the US has not experienced a polio epidemic since the 1950s, when a vaccine was introduced, the disease is still present in many countries.
Most recently, several cases were recorded in war-torn Syria, where the civil war has led to a vast reduction in the number of children vaccinated for the disease.
Report author Keith Van Haren, from Stanford University in California, said: "Although poliovirus has been eradicated from most of the globe, other viruses can also injure the spine, leading to a polio-like syndrome.
"In the past decade, newly identified strains of enterovirus have been linked to polio-like outbreaks among children in Asia and Australia. These five new cases highlight the possibility of an emerging infectious polio-like syndrome in California."
Van Haren and his colleagues noticed several cases of the polio-like virus among children at their medical centres. They then looked for the virus elsewhere in California.
The cases they found were sent for analysis if the children had paralysis affecting one or more limb, coupled with abnormal MRI scans of the spinal cord that explained the paralysis.
Five children showed paralysis in one or more arms or legs, with it coming on suddenly and becoming increasingly sensitive within two days. Three of the children had experienced respiratory illness before the onset of paralysis and all had been vaccinated against poliovirus.
All were treated for the virus but still had poor limb function six months on. While two children tested positive for a rare virus previously associated with polio symptoms, called enterovirus-68, no cause was identified for the other three.
Van Haren said: "Our findings have important implications for disease surveillance, testing and treatment. We would like to stress that this syndrome appears to be very, very rare. Any time a parent sees symptoms of paralysis in a child, the child should be seen by a doctor right away."