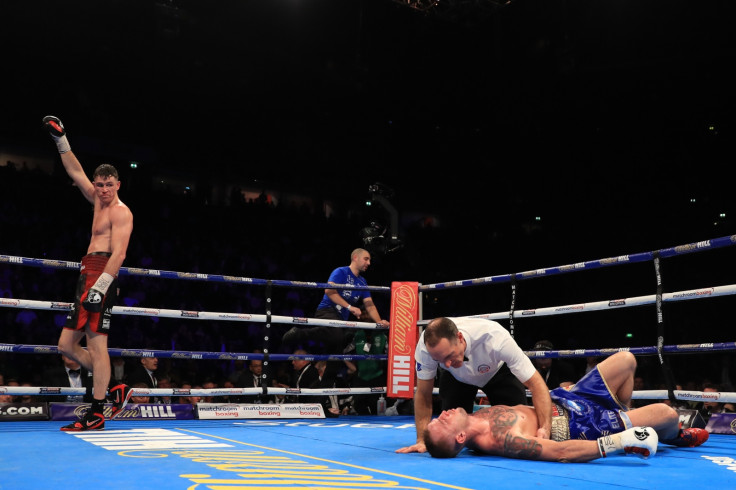 Callum Smith insists he ready to take on anyone for the vacant WBC super-middleweight crown. The 26-year-old is the mandatory challenger for the super middleweight title vacated by Badou Jack earlier on this week, after the champion confirmed he will be moving up to the light-heavyweight division, even after being ordered to defend his belt.
That leaves Smith and Anthony Dirrell (ranked one and two) next in line – but the super-middleweight isn't bothered about who he faces. "It's never been Badou Jack or James DeGale that I want to fight, it's the world title that I want; it doesn't matter to me who it is. Anthony Dirrell is the next in line and if it's him then great, let's do it."
After smashing Hadillah Mohoumad inside the opening round of their eliminator in Liverpool, Smith had hoped to get his hands on a world title fight straight away but the proposed clash between Jack and DeGale took longer to solve than anticipated.
The 6ft 3in Liverpudlian has fought three times since beating Mohoumad, and believes the experience of those three bouts will stand him in good stead for when he finally gets to challenge for that ever-elusive title.
"If I'd boxed for it straight after beating Mohoumadi people would have said I was perfectly prepared but just because I've had a few fights perhaps down a level that doesn't mean I've not got even better. If I was to fight a so-called fringe level fighter I would get criticised for not fighting for the World title, so I am happy for the way that my career has gone and I believe I'm in a good place to win a belt." Smith said.
Despite frustrations over Saturday's draw, the reigning British super-middleweight champion remains upbeat about his title winning hopes and just wants the chance to prove his worth. "A lot of people have backed me since day one to win a World title and it's going to be great to get out next time and prove them right. A draw or Jack win was always going to create an interesting scenario but the only thing I care about is fighting for the World title," he added.