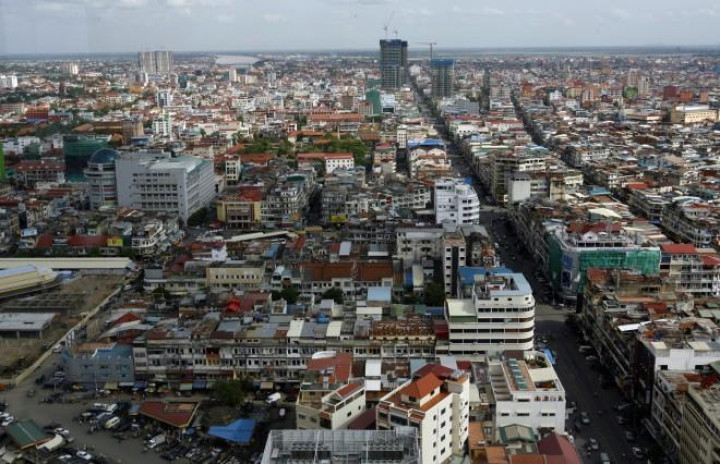 Cambodia needs increased investments, and for that, deeper regional as well as global integration is crucial, Moody\'s Investors Service has said.
The B2 sovereign bond rating is constrained by the small size of the economy, low per capita income and high level of dollarization while robust growth record balances it to some extent.
The budget and balance of payment gaps are bridged by external concessional aid.
Moody\'s has assessed Cambodia\'s economic strength as low (-); institutional strength very low (-); fiscal strength medium (-); and susceptibility to event risk medium (-).
The Cambodian currency has been declining over the past several months and at the weakest point this month, the currency was at a one-year low and down nearly 2% from end-December.
Asean Economic Community
A milestone event over the medium term will be Cambodia\'s integration with other members of the Association of Southeast Asian Nations (Asean) under the formation of the Asean Economic Community in late 2015, according to Moody\'s.
\"Greater regional integration, along with continued close ties with China, would support the goals of Cambodia\'s development plan for raising investment beyond 25% of GDP and sustaining 7% annual GDP growth.\"
Cambodia\'s real GDP growth has likely slowed slightly in 2014, owing to political uncertainty and labour unrest, after expanding 7.4% in 2013, powered by tourism revenues, garment exports and construction.
With a nominal GDP of $15.2bn, the size of Cambodia\'s economy offers little shock absorption capacity.
Although rapid strides have been made in reducing poverty, the country\'s low GDP per capita is also a constraint on the rating.
In 2013, the PPP-adjusted per-capita income stood at $2,576, the ninth lowest amongst countries rated by Moody\'s.
The rating challenges currently include the rapid expansion of domestic credit with net domestic claims by the banking system having increased 21.3% year on year as of June 2014, following a 28.8% rise at the end of 2013.
Inflation is also edging up, but is still moderate, at less than 5% year on year. However, the dollarized nature of the economy limits the scope and effectiveness of monetary policy.
More prudent fiscal management and continued strong growth in foreign direct investment (FDI) and steps to address institutional and political weaknesses will help upward revisions in Cambodia\'s credit rating.
Downward triggers would stem from continued erosion in the competitiveness of the garment industry or a weakening in tourism revenues, a crystallisation of contingent liabilities related to the
power sector, persistent strong credit growth and further political turmoil, Moody\'s warned.