David Cameron's hopes of avoiding fresh defections to Ukip after the Douglas Carswell shock will be tested on Saturday when he faces another humiliating defeat at the hands of the EU.
With Carswell and Ukip leader Nigel Farage continuing to talk up the chances of more Tories jumping ship, the prime minister will attend an EU summit battling to win a big financial job for his new Brussels commissioner, the little-known Lord Hill.
But once again it appears likely he will be snubbed by Commission President Jean-Claude Juncker who has already warned him not to count his chickens because he is looking to give more top jobs to women candidates.
The snub would also be seen as payback for the prime minister's high-profile, public attempts to stop Juncker getting the president's job earlier this year.
If Cameron fails to get his way his Eurosceptic rebels are certain to see it as yet more evidence that he is unable to stand up for British interests in Europe and that his tough talk about re-negotiating the UK's relationship with the EU is just so much hot air.
It already appears that the prime minister has backed away from picking another fight over the post of President of the European Council, a hugely powerful position representing all the heads of state and routinely referred to as the European President.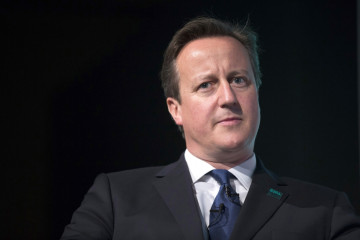 This time he has refused to name any candidate he would either support or oppose and has resorted to the traditional behind-the-scenes bargaining he allegedly hates in order to avoid another defeat.
Polish prime minister Donald Tusk is emerging as a candidate Cameron could accept but it may be a final decision is not taken this weekend.
So, for the moment further immediate defections appear unlikely and some of the usual suspects including Peter Bone, Nadine Dorries, John Redwood, Zac Goldsmith and Stewart Jackson have already declared they intend to stay in the Conservative party.
They are currently sticking to the previously agreed Eurosceptic line that they should help Cameron win the general election then hold his feet to the fire over his pledge for an in-out referendum.
The claim they have already squeezed major concessions from Cameron, notably with his pledge for a referendum, and that they can win still more, with the top demand being that Cameron should announce he would be ready to lead the "out" campaign if he failed to win acceptable reforms to the UK's relationship with Europe after the election.
They also want him to be far more specific about precisely what he wants to get from his re-negotiation, particularly on immigration which remains a major source of conflict as the government has failed in its bid to limit the numbers coming to the UK, largely from the EU.
They will also renew their calls for local election deals with Ukip candidates although they appear to have accepted no official, national pact is a possibility.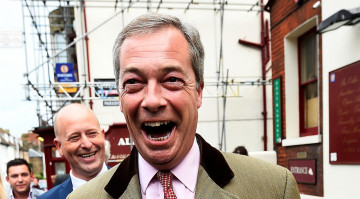 However none of this is set in stone because Carswell previously held to the same line but changed his mind, he says, after being convinced by senior Tory figures that Cameron had no intention of leading an "out" campaign whatever the outcome of his re-negotiations with the rest of the EU.
As he declared during his first campaigning visit to his constituency as a Ukip member, he now believes there is little to choose between the Labour and Tory front benches so it is irrelevant who wins the general election.
He now has a very strong chance of winning the by-election in his Clacton seat, which he held with a 12,000 majority at the last election, and becoming Britain's first Ukip MP.
That by-election is expected to be held early in October and many of the rumoured defectors have decided to wait and see just how Carswell does in that poll and whether the crisis changes the prime minister's stand on Europe before making any final decisions.
But that represent yet more trouble for the prime minister as the speculation will now run right through until the Conservative conference in Birmingham at the end of September.
Cameron will be expected to make Europe a central part of his big conference speech in a bid to appease his rebels further and stop Carswell winning the by-election.
If Carswell wins it will be devastating for Cameron and the Tories, could spark fresh defections and would batter its election hopes.
Labour is already making hay with the situation, pointing out that once again the Conservatives are obsessing about Europe when all their attention should be on the economy and the recovery and has rejected suggestions there are a number of its own MPs in talks with Ukip.