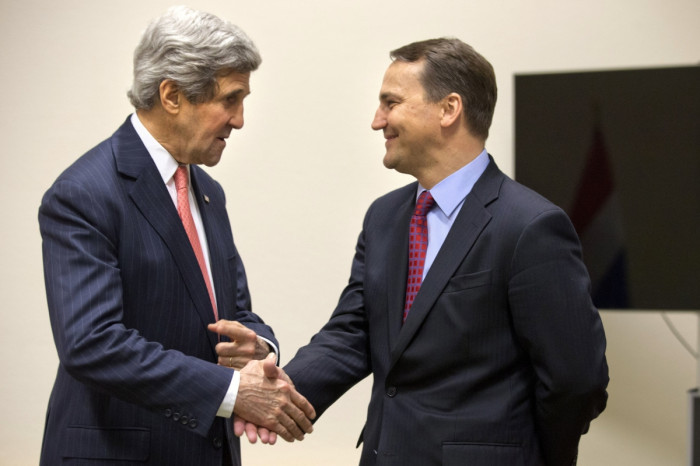 Transcripts of secretly-recorded conversations between senior Polish politicians have exposed the delicate balancing act being acted out by Prime Minister David Cameron as he attempts to appease both Euro-sceptics and his European partners.
In one of the unguarded discussions, published by Wprost news magazine, Cameron's fellow Bullingdon Club member Radoslaw Sikorski, now Poland's foreign minister, rages to Poland's finance minister Jacek Rostowski about Cameron's calls for benefits for immigrants to be curbed and free movement to be curtailed.
Sikorski says: "It's either a very badly thought through move, or, not for the first time, a kind of incompetence in European affairs. Remember? He f***ed up the fiscal pact. He f***ed it up. Simple as that. He is not interested, he does not get it, he believes in the stupid propaganda, he stupidly tries to play the system."
Rostowski, who resigned as finance minister in November, agrees, saying that Cameron's problem is that "that isn't his objective, just a short-term propaganda effect." Sikorski then appears to make a reference to Euro-sceptics, either Ukip or within the Conservative Party: "You know, his whole strategy of feeding them scraps in order to satisfy them is just as I predicted, turning against him; he should have said, f*** off, tried to convince people and isolate (the Euro-sceptics). But he ceded the field to those that are now embarrassing him."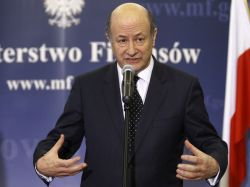 Both Sikorski and Rostowski are supposedly Anglophiles who were educated in Britain, Sikorski at Oxford with Johnson, Cameron and George Osborne.
In the other transcript Pawl Gras, a spokesman for Poland's Prime Minister Donald Tusk, brags that Tusk "f***ed him up good" when Cameron brought up the subject of curbing benefits for migrants. The spokesman tells Polish oil company boss Jacek Krawiec: " Donald called him at once to discuss it, he had such a go at him, I mean, f***, it's a shame we didn't record it, he f***ed him up good, had such a proper f***ing go at him."
The conversations seem to demonstrate that David Cameron is being squeezed from all sides: as a relatively pro-European with many friends in the Union, yet faced with an electorate whose apparent antipathy to that same Union is being manifested in a rise in support for Ukip.
When asked if it was a cause for concern that the PM appears to have alienated one of Britain's best allies Cameron's spokeswoman replied: "If you look around the European council table there are a lot of member states that have strong relations with Britain, where Britain has played an important role in their history. It is for each national leader to stand up for what they believe is in their country's interests and to be prepared to fight for their interests."
So far Wprost has refused to reveal how it obtained the tapes. Sikorski appeared to suggest the leaked conversations showed his government had been "attacked by an organised criminal group."