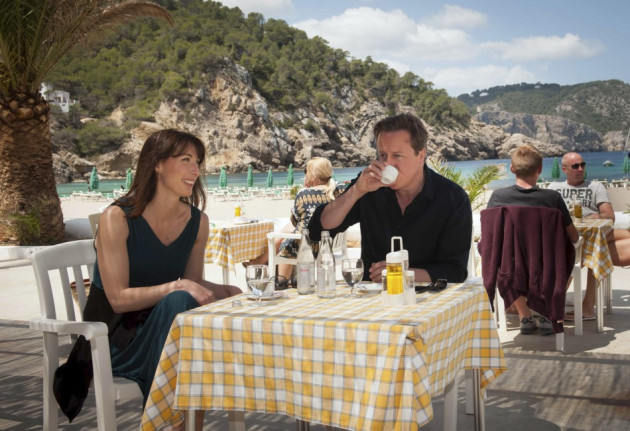 British voters are sympathetic about David Cameron jetting off on holiday less than a week after the killing of soldier Lee Rigby's, a new poll shows.
YouGov research has revealed that only a third of those polled think the prime minister should have cancelled the half-term trip after army drummer Rigby was murdered in Woolwich, southeast London.
More than half of respondents said the PM was right to go on holiday with his family, even though the country was reeling from the suspected terrorist attack.
That approval was in stark contrast to the angry reaction his move drew at the time from sections of the press and political rivals.
Pictures of Cameron sipping a continental coffee with wife Samantha as they soaked up the rays in Ibiza were condemned by critics.
Labour MP Sarah Champion told the Sun it showed the PM was "utterly out of touch".
"While the country struggles to come to terms with the vile crime in Woolwich and investigations continue, he has swanned off to Ibiza," she said.
"The public deserve better from their prime minister."
The Daily Mail spoke of "mounting anger" at the holiday.
The holiday was also unpopular with Ukip voters, whom the Tories want to woo ahead of the general election in 2015.
Less than half agreed that Cameron was right to take the break, while 44% think he should have cancelled the trip.
A Downing Street spokesperson said the PM had remained "in charge" while away.
Despite the apparent endorsement from the public, the latest YouGov poll is not all good news for the prime minister. A majority of voters [61%] are dissatisfied with his performance overall
Labour increased its poll lead over the Conservatives to 10 points. Leader Ed Miliband saw his support for his party reach 39%.
Nigel Farage's europhobic Ukip party stayed stable on 15%.