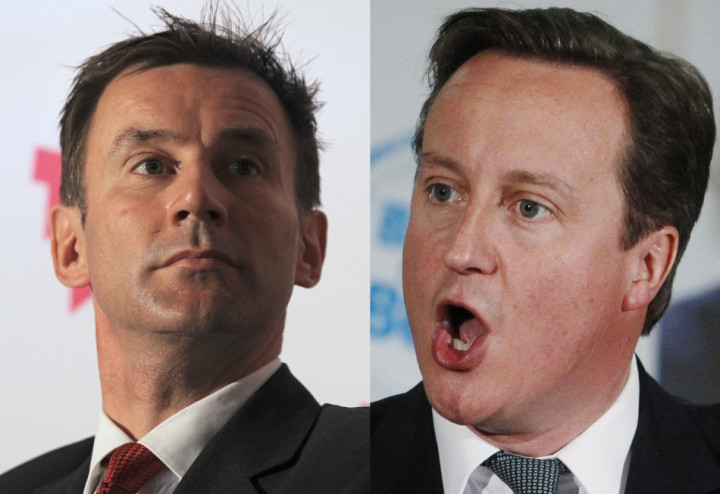 David Cameron has defended his decision to appoint Jeremy Hunt to oversee the News Corporation BSkyB bid despite the culture secretary's comments in favour of the deal.
Cameron told the Leveson Inquiry that the bid became a "political hot potato" when business secretary Vince Cable was forced to step away from the watchdog role after he said he was at war with the Murdochs.
Hunt's supposedly impartial position of overseeing the bid in a quasi-judicial role was questioned with the release of more than 150 emails and text messages between his aide, Adam Smith, and News Corps' Frederic Michel.
Smith resigned following the email release, while Hunt has weathered calls for his resignation and dodged a vote calling for him to be referred for possible breaches of the ministerial code.
Asked about the appointment by inquiry counsel Robert Jay QC, Cameron repeated his previous comments that Hunt took legal advice at "every juncture" .
"If someone told me that he couldn't do the job, then I wouldn't have given him the job," he added.
Opponents of Hunt called for Cameron to explain himself when it was revealed that Hunt had sent an email memo to the prime minister in favour of the bid before he was appointed to oversee it.
In the memo, Hunt wrote: "It would be totally wrong for the government to get involved in a competition issue which has to be decided at arm's length.
"If we block it [the bid], our media sector will suffer for years."
Cameron said that he thought Hunt's views in the memo were reflecting those of BSkyB and merely repeated what he had said publicly.
When asked by Jay what his thoughts were on Hunt's view, Cameron said: "I don't know what I did know. It was not high up on my list of issues."
He said Hunt's appointment was suggested by the permananet secretary and the cabinet secretary before being cleared by legal advice. He said he believed that these three checks made Hunt's appointment "quite a strong state of affairs".
Cameron admitted that legal advice on Hunt's suitability was taken "on the hoof" as the lawyer who would have usually advised him was on holiday. He said it was a major issue that had to be decided upon "fairly rapidly".
The prime minister is well-versed in his defence of Hunt's appointment, having repeatedly clashed with Labour leader Ed Miliband on the subject in the Commons.
Earlier during his evidence session Cameron branded the theory of a "nod and wink" deal with News Corps as "nonsense".