Prime Minister David Cameron has rejected the idea of an overt deal between his government and Rupert Murdoch's News Corporation as "nonsense".
Speaking at the Leveson Inquiry into press ethics, the Conservative prime minister admitted that politicians and the press needed to reset the boundaries of their relationships.
Cameron's cabinet has come under extreme scrutiny for its proximity to Murdoch's organisation, specifically following the controversy surrounding culture secretary Jeremy Hunt's handling of News Corp's bid for BSkyB.
The prime minister made it clear that he had never traded policy for good coverage, while he rejected the idea that the wheels of the bid were being greased.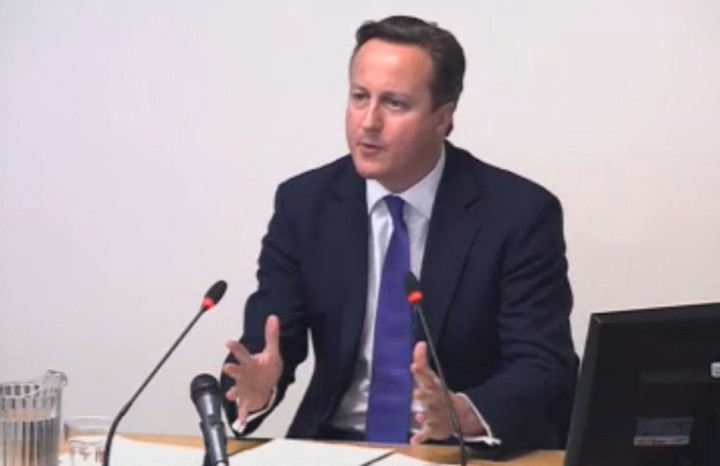 "Of course I wanted to win over newspapers and show them what the Conservatives under my leadership could bring to the country," he said. "But I didn't do it on the basis of saying overtly or covertly that 'your support will put you in a better position on this or that policy'."
He said the idea of an overt deal was "nonsense" and added: "I don't believe in this theory there was a nod and wink and some sort of agreement."
He did not back comments made by former prime minister John Major, who told the inquiry that Murdoch asked him to change his policy in Europe in 1997.
He said that he would often have "very robust discussions" with proprietors, but that they would inevitably not agree on everything. He said no election would be won on the backing of a newspaper.
Counsel for the inquiry, Robert Jay QC, asked Cameron when he believed the relationships between the press and politicians started to cross the line.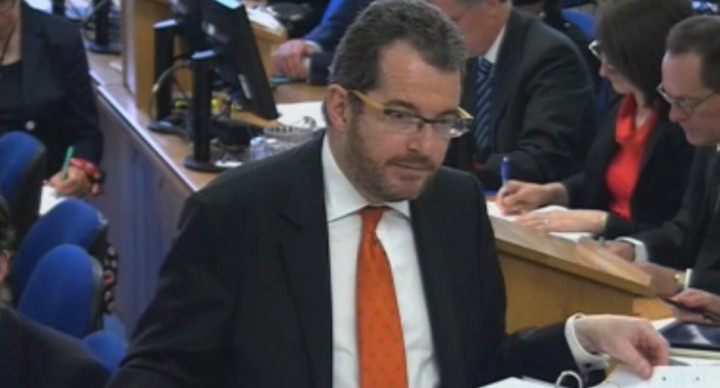 Cameron laid the blame on Tony Blair's New Labour, which enjoyed strong support from the tabloid press.
Cameron said: "When I was a special adviser during the John Major government we had a pretty wretched press and had a terrible time of things. New Labour, quite understandably, had to be better organised and more efficient at communicating with the press and I think that pendulum swung too far the other way and there was too much spinning.
"That's what lies behind some of the problems."
Jay said that the improper relationships with politicians appeared to have continued until 2011 and therfore under the current government.
Cameron admitted that but claimed that the Tory party had made attempts to "grab hold of the pendulum" and claimed the inquiry would provide a cathartic situation where the roles of the press and politicians could be "reset".
The prime minister has frequently been criticised for his close relationships with some members of the press, such as former News International chief executive Rebekah Brooks.
He said that he informed his permanent secretary of all of his media friends, before adding: "You can't unmake the friendships that you have. Some of these people I have known for 20 or 30 years."
Cameron suggested that politicians need to maintain a distance from the press in order to have time to carry out government work.
"You are fighting a permanent battle of issues being thrown at you hour by hour and responses are required incredibly quickly," he said.
"If that's all you focus on then you will never be able to make meaningful progress on issues such as reforming schools and so on.
"We have got to get out of the 24-hour news cycle and focus on long-term issues and be prepared to take a hit on stories that we don't refer to immediately."
Cameron voiced his frustration over the criticism and extended analysis of government policy by the 24-hour news cycle, with reference to major decisions such as reforms to the NHS and planning system.
"It's sometimes from the point of view of politicians that it's a change for the worse. If there's a big announcement we think is important that gets announced on TV and picked over by 24-hour news, the newspapers have got to find something different - that's completely understandable.
"But from the perspective that you are trying to explain to the public why you are trying to do something we would love it if we could get across what it is we are trying to do rather than in endless analysis. But politicians will always complain about that."
Jay asked Cameron his thoughts on too much power resting in the hands of certain individuals, clearly hinting towards the comments made by Labour leader Ed Miliband, who claimed that Rupert Murdoch should be made to sell off one of his News International papers.
However Cameron would not be drawn on Murdoch directly. He claimed that an organisation's influence rested with the strength of a paper's voice, rather than its size, pointing out the "strident" voice of the Daily Mail as an example.
"If you look at the News International group, not always have all of the titles headed in the same direction. Some act a bit louder than others."