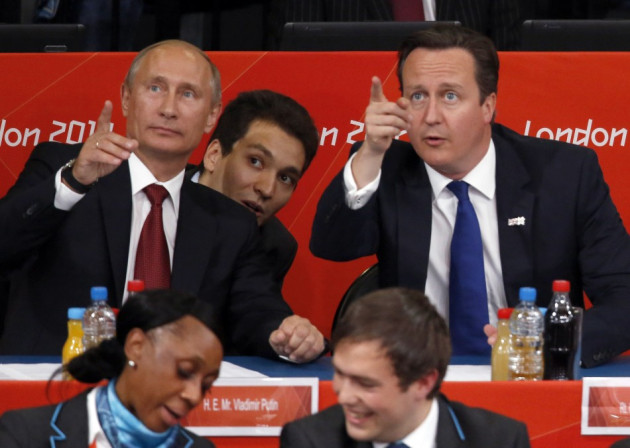 David Cameron is due to arrive in Russia to start a diplomatic tour likely to be dominated by talks on the Syrian civil war.
The British prime minister will be welcomed by Russian President Vladimir Putin at Sochi and the two leaders will hold talks at Putin's summer residence in the Black Sea resort.
A spokesperson for Cameron has said that the G8 summit and Syria will top the agenda: "The prime minster has two main objectives: to discuss the agenda of the upcoming G8 summit, which will be held in mid-June in Northern Ireland, and to try to determine [reasons] for the early convening of an international conference on Syria."
Cameron is expected to urge Russia to bring about a political solution to the Syrian crisis. Moscow remains a staunch ally of Syrian President Bashar al-Assad and stands opposed to deposing him.
"Of course, Syria will [get prioritised] at the meeting due to the difficult situation. The talks will also focus on biltaeral relations," presidential spokesman Dmitry Peskov told Itar-Tass.
Although Russia has previously vetoed UN Security Council sanctions proposed against the Assad regime, both the US and Britain hope Moscow will change its stance and help to bring an end to the two-year conflict.
Russia has recently pointed to alleged use of chemical weapons by anti-Assad forces. However Britain, which has recently stepped up efforts to lift the EU embargo on supplying weapons to the rebels, has refuted the claim.
"Our assessment is that chemical weapons use in Syria is very likely to have been initiated by the regime. We have no evidence to date of opposition use," Cameron said ahead of his visit.
Cameron will proceed to Washington after his Russia tour, where he will meet President Barack Obama to discuss the situation in Syria.
"The visit will highlight the fundamental importance of the US-UK relationship - a relationship through which together we address a broad range of shared global and regional security concerns," White House spokesperson Jay Carney said.
An international conference on Syria later in May has also been proposed following US Secretary of State John Kerry's recent visit to Russia.