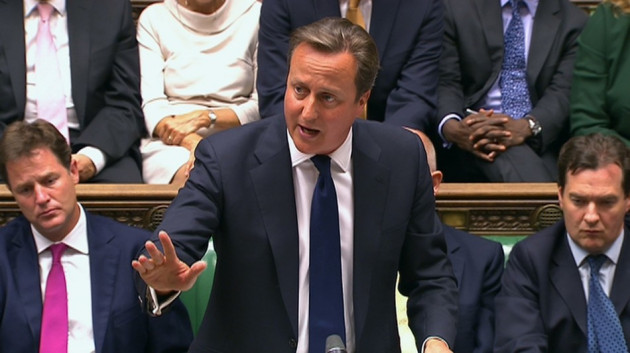 David Cameron has emphatically ruled out the likelihood of a fresh Commons vote on military action against Syria, declaring that "Parliament has spoken".
Depsite a growing clamour among right-wing commentators and senior Tories for a second vote, the prime minister's official spokesman told political journalists: "Parliament has spoken. There is no change to the government's position. The government made its case (for military intervention) and parliament expressed its view. The House did not support that. "
Asked if the prime minister was ruling out any action of any sort except military, the spokesman added: "The prime minister will continue to make the case for robust action."
He played down suggestions the UK might launch a fresh initiative at this week's G20 meeting in Russia, saying: "The government will work with all its partners to try to find a diplomatic solution to this. The G20 offers one opportunity for that."
This position was echoed by the Deputy Prime Minister who said that there is "no point" asking Parliament the same question over Syria.
Nick Clegg played down the chances of a second vote after a series of senior political figures called for David Cameron to return to the Commons after the Americans postponed missile strikes for at least a week.
Lord Howard, a former Conservative leader, Sir Malcolm Rifkind, a former Foreign Secretary, and Lord Ashdown, a former Liberal Democrat leader, have led the calls to vote again.
Boris Johnson, the Mayor of London, also used his Daily Telegraph column to suggest that another motion could be put "inviting British participation".