Dubbed Glastonbury for geeks, Campus Party Europe takes place at the O2 Arena in east London this week, inviting thousands of so-called Capuseros to attend over 500 hours of lectures, workshops, competitions and hackathons spread over a five day festival.
Around 10,000 people are expected to visit the O2 and are invited to camp out in rows of hundreds of provided tents - but unlike Glastonbury, these festival goers will spend their week indoors, as even the campsite is housed inside, a short walk from the main arena.
The event aims to capitalise on London's thriving technology startup industry headed by the Tech City area of east London, and will help entrepreneurs get their ideas off the ground.
An opening ceremony hosted by TV presenter Suzi Perry will be held on 2 September, with speakers including Europe's top telecom regulator Neelie Kroes, Telefonica COO Jose-Maria Alvarez Pallet, and the chief executive of Telefonica UK, Ronan Dunne.
Kroes made headlines recently as she heads an attempt to standardise mobile phone networks across the EU, doing away with the vast data roaming charges often incurred when using a smartphone abroad.
Speakers attending later in the week include Google's Vint Cerf, regarded as a founding father of the internet, Wired UK editor David Rowan, Linux operating system founder Jon Hall and Nolan Bushnell, founder of video game company Atari.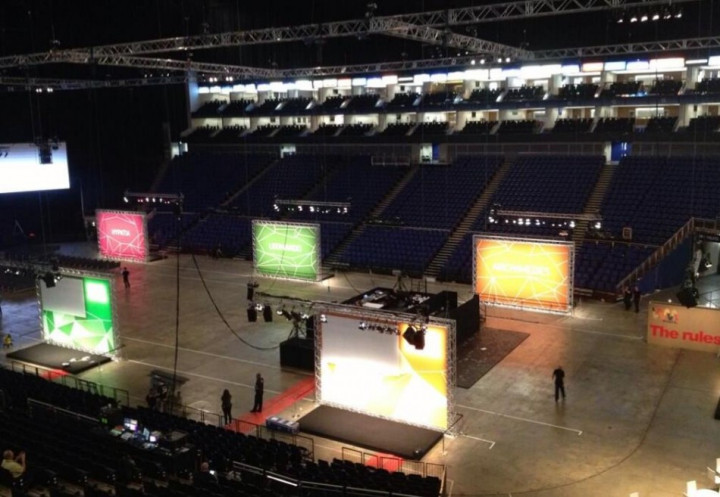 More than 500 hours of lectures and workshops will take place during the festival across eight stages inside the O2, covering topics ranging from social media and e-commerce, to astronomy, education, security, green technology and the arts.
Events to take part in include a hackathon organised by Microsoft, where attendees are given 72 hours to come up with a Windows Phone application to solve an as-yet mystery problem. Competitors will be given tools and software development kits by Microsoft, but the task isn't limited to coders, as anyone with an idea can take part and will be judged on creativity, originality and being innovative; first prize is a Nokia Lumia 1020 smartphone.
Campus Party is held annually and began in 1997 as a LAN (local area network) party held in Andalucia, Spain. In 2008, Campus Party was held in Sao Paulo, Brazil and since then the event has been held annually in Brazil, Colombia and Mexico, before growing to include Ecuador, Chile and Venezuela in 2011.
Last year, the first Campus Party Europe was held in Berlin, attracting 10,000 attendees from 27 countries, before heading to London for 2013.