When sprint sensation Usain Bolt finally hangs up his spikes he will leave a hole in athletics that no-one expects to be filled anytime soon – in fact he leaves the sport with the same problems he found it.
Bolt's breathtaking career has around 40 seconds of running left. He will take part in three rounds of the 100m at London's World Athletics Championships as well as compete in the final of the 4x100m relay, but has opted against the 200m, before hanging up his boots.
Few sports fans will forget the way he announced himself to the world – leaving a world-class field in the shade in Beijing to become 2008 Olympic 100m champion in the startling world record time of 9.69sec.
It was one of those rare occasions in sport when people who saw it turned to someone next to them and asked: "Did you see that?"
Bolt ran 9.58sec at the World Championships in Berlin a year later, and sports fans got used to the idea that he wasn't a passing fad.
His nine-year career has left him with 21 career world and Olympic medals, including two silvers. Legendary American sprinter-long jumper Carl Lewis has 20.
Bolt's tally takes into account the 4x100 gold medal in the 2008 Olympics he was stripped of when teammate Nesta Carter later failed a drugs test.
Nevertheless, the Jamaican sprinter is the first man to win the 100 and the 200 in three consecutive Olympics. He holds the world record in the 100m, the 200m and his part of the quartet that holds the record for the 4X100m.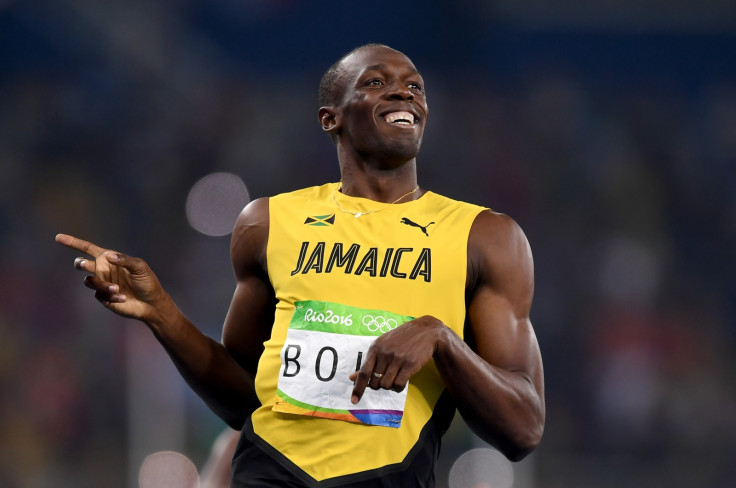 Best sprinter of all time
The sprinter can look back over a life of famous things as he nears his 31st birthday, in a career which has netted him £30m.
International Association of Athletics Federations (IAAF) president Lord Coe this week summed up what the sprinter has meant to the sport.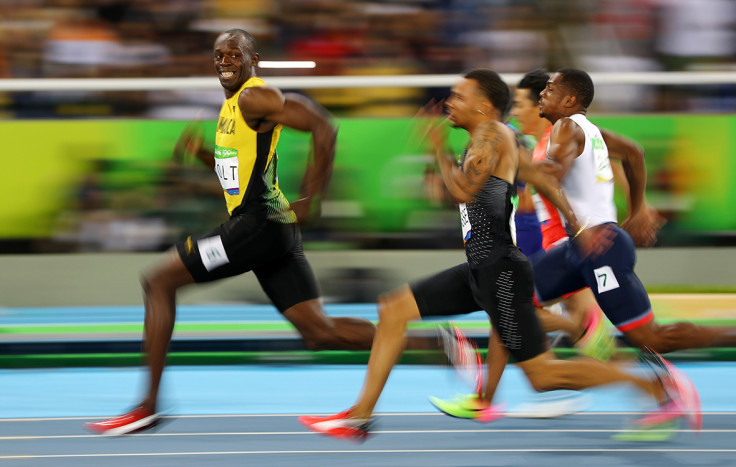 He said: "Usain Bolt is a genius. Other than Muhammed Ali in my sporting lifetime I can't think of anybody who's so had an impact inside or beyond their sport.
"You can have the Friday night in the pub conversations about who's the best footballer and who's the best tennis player. You can have arguments about Pele or Maradona, Federer or Rod Laver.
"But there's no argument about this guy in sprinting. He is the best sprinter of all time."
Coe added: "What we're going to miss is not the possible improbability within the foreseeable future of someone winning three Olympic Games back to back, or breaking a clutch of world records. It's the personality.
"In a world of slightly pressed sporting characters it's nice to have somebody that has a view and fills a room and fills a stadium."
Drugs scandal
Bolt shot to fame when athletics was caught up in the Balco drugs scandal, a San Francisco-based firm that supplied steroids to a range of sports stars, from US baseball player Barry Bonds to British sprinter Dwain Chambers.
The scandal's most high profile scalp was American athlete Marion Jones who was sentenced to six months in prison in 2008 for lying to federal prosecutors who investigated Balco.
At the Sydney Olympics in 2000, Jones became the first woman to win five medals at a games, across 100m, 200m, 4X100m, 4X400 and the long jump. All were later expunged from the record books.
But at the end of Bolt's career the sport remains mired in drugs controversy with Russia banned from international athletics for doping more than 1,000 athletes on an industrial scale.
In retaliation, Russian hackers the Fancy Bears over that last two years have released medical information about a wide range of sports stars casting doubt over their use of banned drugs. British World and Olympic distance running champion Sir Mo Farah and Sir Bradley Wiggins, the first UK cyclist to win the Tour de France, were among those forced to defend their medical records.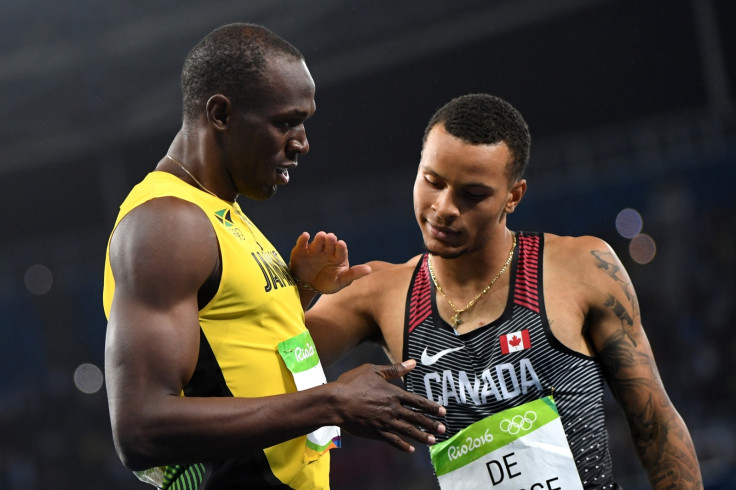 Bolt has never been linked with drugs over his long career, a rarity in modern track and field. That he has been able to become a superstar in a sport that still lives in the shadow of Ben Johnson's 100m Olympic final drugs disqualification in Seoul in 1988, is testament to Bolt's remarkable pulling power.
Sticking plaster
Four-times Olympic champion over 200m and 400m Michael Johnson said that for athletics to regain "credibility in terms of the doping and the corruption" it needs wide-ranging reforms to come from those governing the sport.
"You're not going to find anyone bigger than Bolt any time soon and what did that do for the sport?", Johnson said last year. "It did nothing. It shouldn't be on him to carry the sport.
"Usain Bolt is Usain Bolt; athletics is athletics. The two are not joined. He has transcended athletics, he's a superstar who happens to be in track and field."
Bolt may having been a sticking plaster over athletics' problems with drugs, but it would take another one with the Jamaican's razzamatazz in a heartbeat.
Ones to watch in London
Wayde van Niekerk
The Olympic 400m champion is the only man in history to go under 44sec in the 400m, 20sec in the 200m and 10sec in the 100m. The South African is going after the 200m and the 400m in London. At the Rio games Van Niekerk's performance demanded attention when he broke Michael Johnson's 400m world record which had stood for 17 years with a time of 43.03sec to take his first Olympic gold.
Dafne Schippers
The Dutch sprinter aims to defend the 200m World title she won at in Beijing two years ago in a personal-best time of 21.63. She stunned athletics because she had only become a full-time sprinter three months before — having previously competed in the heptathlon. Only Americans Florence Griffith Joyner, who set the world record of 21.34sec in 1988, and Marion Jones, who ran 21.62sec in 1998, have run faster than Schippers.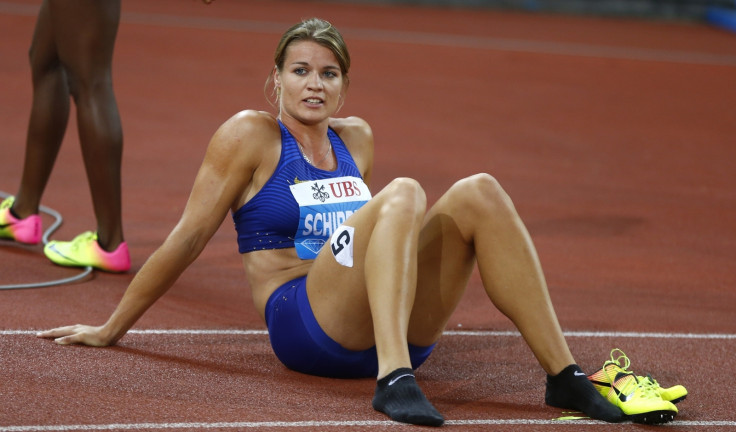 Nafissatou Thiam
The Belgium heptathlete became Olympic champion in Rio as a 21-year-old student, ending the long dominance of British champion Jessica Ennis-Hill. In May she broke the 7,000-point barrier - a holy grail of heptathlon – racking up 7013 points at a meeting in Gotzis, Austria. Thiam has also entered the women's high jump in London, her jump of 1.98m in Gotzis was the third best of the year.
Andre De Grasse
Canadian sprinter Andre De Grasse was forced to pull out of the London championship this week after tearing a hamstring in training. He was regarded as one of Usain Bolt's main challengers for the 100m title in London. De Grasse won 200m silver, 100m bronze and 4x100m relay bronze at Rio 2016 and ran a wind-assisted 9.69 seconds in Stockholm in June.