Can you tell the difference between Little Mix's Shout Out To My Ex and GRL's Ugly Heart?
Little Mix debuted the song on The X Factor results show on 16 October and caused a social media storm.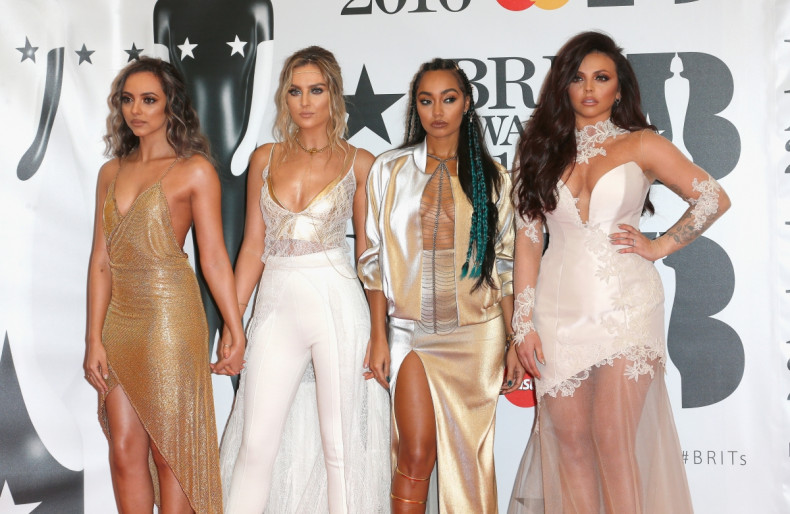 Little Mix have only just debuted their new single Shout Out To My Ex but it has already caused controversy. The British girl group performed the track during The X Factor results show on Sunday (16 October) and it did not take long for many to accuse the band of ripping-off another popular single from US girl group GRL.
Perrie Edwards, Jesy Nelson, Jade Thirlwall and Leigh-Anne Pinnock performed live in front of X Factor judges Simon Cowell, Sharon Osbourne, Nicole Scherzinger and Louis Walsh. The track is rumoured to be written about Edwards' ex-boyfriend Zayn Malik with Little Mix, Camille Purcell and Iain James listed as co-writers.
Some viewers promptly noted similarities between Shout Out To My Ex and GRL's 2013 hit single Ugly Heart. One critic commented: "Is it me or does Little Mix's "shout out to my ex" sound suspiciously like G.R.L's "Ugly Heart," while another tweeted: "Why does Little Mix's chorus to Shout Out To My Ex have the exact same beat/tune as GRL Ugly Heart?"
Branding Little Mix "thieves", another weighed in: "So that little mix 'shout out to my ex' is just a rip off of 'ugly heart' #thiefs #ripoff," while another wrote in agreement: "a) Shout Out To My Ex literally copied the melody from Ugly Heart by GRL; b) it is truly one of the worst songs I've heard in a long time."
Little Mix are yet to respond to the claims but GRL appeared to agree and weighed in with the criticism by tweeting: "#ShoutOutToUglyHeart." Not everyone agreed with critics though as one defended Little Mix, writing: "Shout Out To My Ex sounds nothing like Ugly Heart you all need to get your ears checked, the only similar bit is the beat in the chorus."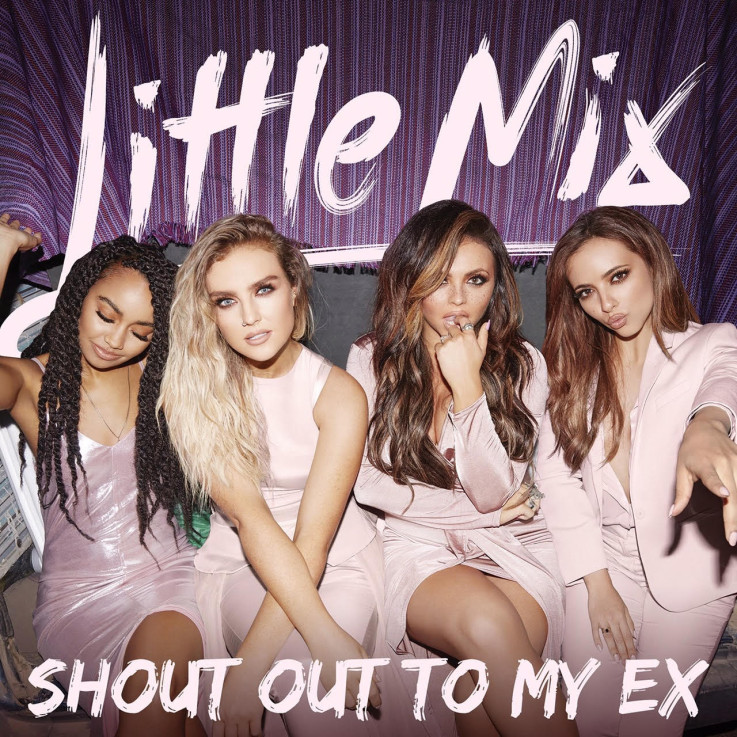 Little Mix's new single Shout Out To My Ex will appear on the group's fourth album Glory Days
Syco
GRL released Ugly Heart as their second single in 2014, the same year the group enjoyed commercial success with their Pitbull collaboration Wild Wild Love. GRL, which currently consists of Lauren Bennett, Natasha Slayton and Jazzy Mejia, temporarily disbanded in June 2015 following the death of band member Simone Battle in September 2014. However, the group reformed in August 2016 with Mejia as a new member.
Shout Out To My Ex serves as the lead single for Little Mix's upcoming fourth album Glory Days, which is set for release on 18 November. Explaining the song's inspiration, Thirlwall said: "Shout Out To My Ex is a song that we're sure loads of people can relate to. It's all about moving on after a relationship ends to bigger and better things, and leaving the past where it should be."
Edwards added: "We're really proud and excited about our new album and can't wait to share the new music with everyone. Shout Out To My Ex was unanimously our favourite choice for the first single. It's the perfect taster for what is to come."
Watch Little Mix perform Shout Out To My Ex on The X Factor:
Listen to GRL's Ugly Heart: