Canada Approves Nexen's Sale to China's State-Owned CNOOC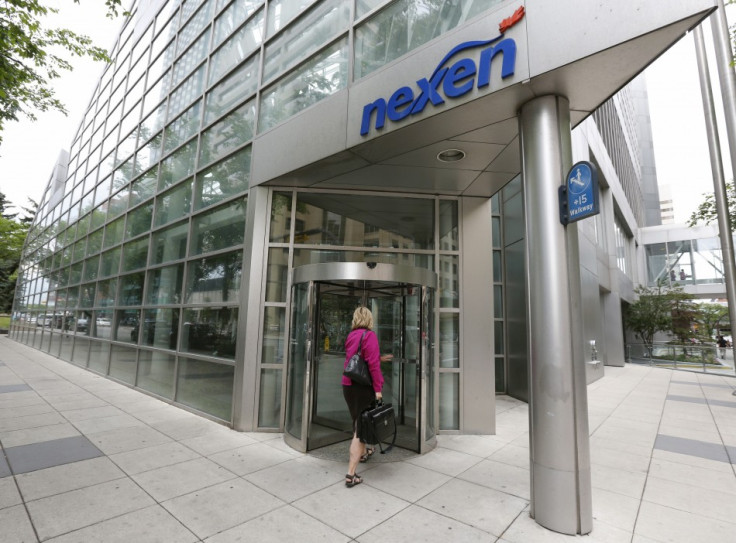 Canada has given the green light to Chinese state-backed firm CNOOC's $15bn (£9.4bn) bid to take over the oil and gas firm Nexen, but has indicated that it may be the only such deal permitted.
It is China's biggest overseas acquisition. Nexen shareholders voted in favour of the bid in September but the deal required government approval.
The final decision comes amid concerns that the deal will give China unprecedented influence over Canada's oil sector and that it could lead to other such acquisitions by Chinese firms. But Canadian Prime Minister Stephen Harper has made it clear that in the future, deals from state-backed firms will be considered only in exceptional circumstances.
"Foreign state control of oil sands development has reached the point at which further such foreign state control would not be of net benefit to Canada," the prime minister said.
"Therefore, going forward, the minister [of industry] will find the acquisition of control of a Canadian oil sands business by a foreign state-owned enterprise to be of net benefit only in an exceptional circumstance."
The conservative administration has examined the possible benefits from CNOOC's takeover of Nexen and another smaller deal, Malaysian government-owned oil company Petronas' $5.2 bn bid for Progress Energy. The government has approved the Petronas deal as well.
Analysts suggest that the latest approval helps ease concern from investors who often complain that the Canadian government's criteria for foreign investment lack clarity. In October, the government rejected a bid by BHP Billiton for fertiliser manufacturer Potash Corp.
Speaking to Reuters, Oliver Borgers, a partner at McCarthy Tetrault in Toronto, said that the deal could help combat the idea that investing in the country is problematic, after the BHP Billiton issue.
"I think it is good news for the perception of Canada as a destination for capital," he said.
But Harper's decision to forbid any further similar deals has given rise to speculation as to how the Canadian government will raise the $657bn that it requires in the natural resources sector over the next ten years. Officials suggest that the sector requires overseas funding and countries such as China are obvious choices.
© Copyright IBTimes 2023. All rights reserved.