Canada to introduce new law against transgender discrimination and hate speech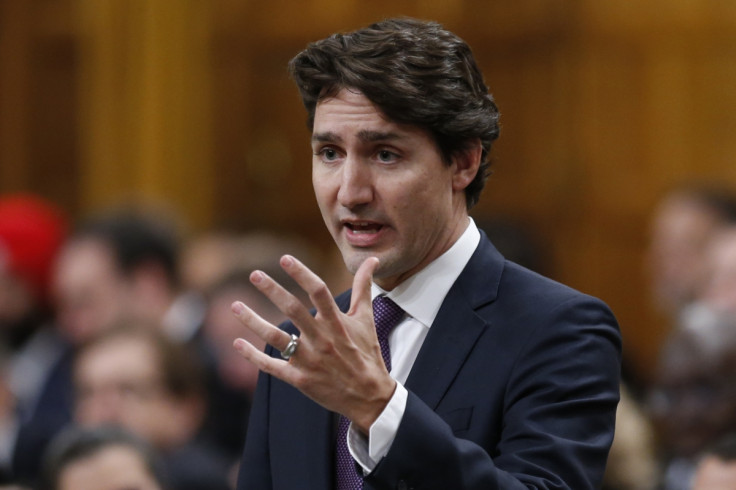 While the US is busy debating an anti-transgender toilet law, Canadian Prime Minister Justin Trudeau has announced a legislation prohibiting anyone from making discriminatory remarks against transgender people. His government has vowed to fulfill its election promise of protecting transgender people and their rights.
"Even today, despite all the obstacles we have overcome, the battles we have won, and the victories we have celebrated, we are still witnesses, and in some cases, victims of injustices," Trudeau said while speaking at an event in Montreal, hosted by a gay rights group, the Telegraph reported.
Canadian Justice Minister Jody Wilson-Raybould will make an official announcement with full details about the proposed plan ensuring "full protection" for transgender individuals on the International Day against Homophobia, Transphobia and Biphobia on 17 May (Tuesday).
"We must continue to demand true equality," Trudeau said. "We must carry on the legacy of those who fought for justice by being bold and ambitious in our actions, and we must work diligently to close the gap between our principles and our reality."
The proposed bill will also give transgender people their due protection under the new law that is set to ban hate speech. Although Canada's earlier efforts to introduce a similar law failed in its parliament, this time around, with the Liberal holding a majority in the Lower House, the legislation is expected to pass. Seven provinces in Canada already have laws that prohibit discrimination against LGBT.
When Trudeau's father Pierre Elliott Trudeau was Canada's justice minister, he had said: "There's no place for the state in the bedrooms of the nation." Two years later Ottawa came up with a Criminal Code amendment to decriminalise homosexuality.
Canada's move comes after a series of debates on this issue escalated in the US, with both North Carolina and the Ministry of Justice in a legal battle over the bathroom bill in the state, which states transgender people to use toilet based on the gender mentioned in their birth certificate.
In July, Trudeau is said to be taking part in a gay pride parade in Montreal, and he will be the first sitting prime minister to do so.
© Copyright IBTimes 2023. All rights reserved.