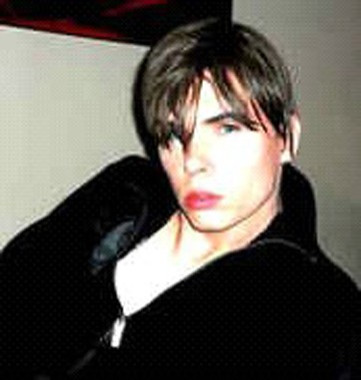 Canadian porn star Luka Rocco Magnotta, who is suspected of murdering his boyfriend, cutting him up and sending his severed limbs through the post to various addresses, has flown abroad, according to Canadian police.
Magnotta, 29, has been hunted across Canada and is already on Interpol's most-wanted list over the grisly murder.
"We believe he may be in a foreign country. He left a letter on a website mentioning how to disappear for good and our investigation brought details that let us think he could be away from the country," the Associated Press quoted police commander Ian Lafreniere saying.
Magnotta is also reportedly known by the names Eric Clinton Newman and Vladimir Romanov.
He is alleged to have murdered his boyfriend and videotaped the killing. The footage has surfaced on the internet. He reportedly mailed his dead lover's body parts to two major political parties in Canada.
The police have been trying to take down the video as the contents are extremely gruesome, but the video keeps resurfacing.
It shows the victim lying naked in a bed with his hands tied. A man, reportedly Magnotta, jumps on the body and seems to have sex with him.
It was later revealed that the person on the bed was already dead and his throat had been slit. The graphic film goes on to show the body being cut up. Acts of cannibalism are also shown.
"What I saw in that video exceeds your worst nightmare. It's Jeffrey Dahmer-esque," said a US civil litigation lawyer Roger Renville, referring to the American serial killer who killed and ate 17 boys and men in the 1980s.
The police found a human torso inside a suitcase behind an apartment in Montreal on Tuesday.
Porn Star Luka Rocco Magnotta is Suspect in Posted Severed Limbs Case in Canada