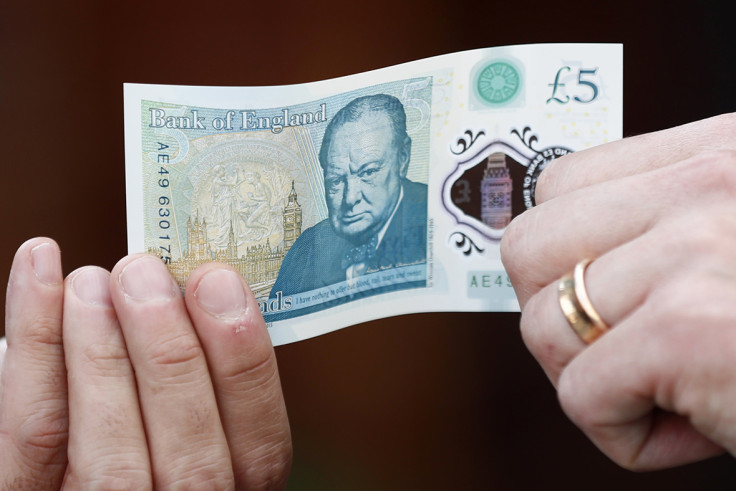 CCL Industries has agreed to acquire UK's high-tech film maker Innovia Group, which is the current supplier of Bank of England's (BoE) new £5 plastic notes. The Canadian label and packaging maker made the announcement on Monday (19 December).
The Ontario-headquartered company said that the deal value would stand at about CA$1.13bn (£680m; $843m) – debt free and net of cash. The company that employs more than 20,000 staff added that the purchase would be made from a consortium of UK-based private equity investors managed by The Smithfield Group LLP.
The deal comes just days after Innovia was criticised for using animal fat in the new £5 notes. While vegetarians had called for the currency note to be scrapped, BoE had announced that it was in talks with Innovia over doing away with the use of fat.
Commenting on the deal, Geoffrey Martin, CEO at CCL said in a statement, "This transaction is another transformative acquisition for CCL, propelling the Company to world leadership in the disruptive, fast growing polymer bank note market while strengthening our depth in the material science arena with proprietary BOPP film technology for the label, packaging and security sectors."
Martin added the deal would be financed both from the existing capacity in its revolving credit facility and a new $450m (£362.86m) loan. This would be a two-year term loan that will be provided by a syndicate of banks led by Bank of Montreal.
The CEO also forecast that the Canadian company's 2017 pro-forma annual sales would exceed CA$5bn post the closure of the deal. With regards to the impact of debt, he said, "At closing our expected pro-forma net debt to EBITDA leverage ratio is estimated at a conservative 2.5 times, with additional balance sheet liquidity of approximately CA$700 million."
CCL concluded that the deal was expected to be completed by the end of the first quarter of 2017. However, it is subject to regulatory approvals, change of control approvals and customary completion procedures.