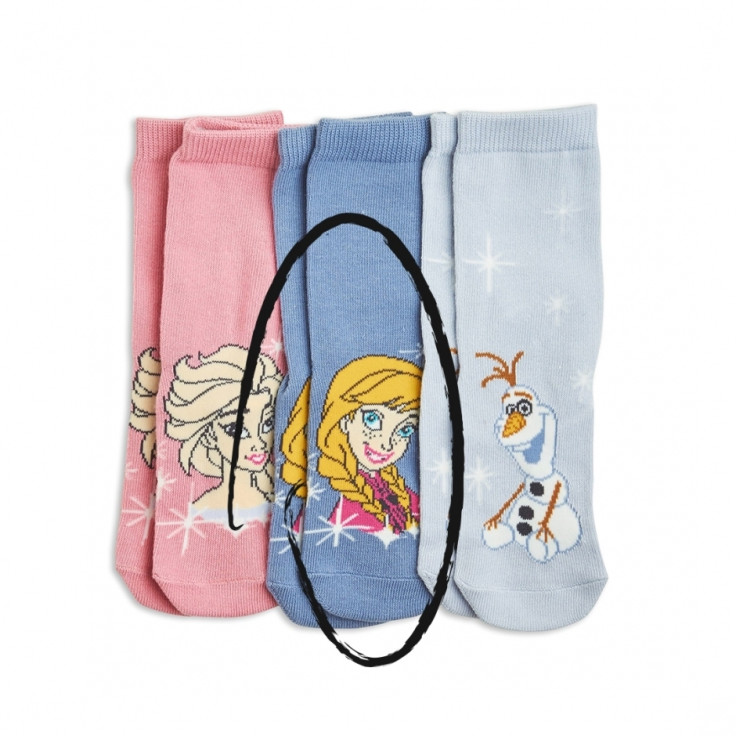 Socks featuring characters from the Disney movie Frozen are being recalled over concerns they contain a chemical which can cause cancer. The socks are sold in packs of three pairs by Finnish-owned fashion chain Lindex.
The child's sock featuring the character Princess Anna of Arendelle from the popular 2013 film contains a banned chemical which breaks down to substances that are suspected to be carcinogenic.
The discovery was made on delivery of the product, but as a precaution Lindex is advising all customers who have received or bought the socks to return them to the nearest store for a full refund.
A spokesperson for Lindex said: "Our customers' safety and the quality of our products are top priorities for us at Lindex and we have a major focus on this in the creation of our fashion.
"We regret that these socks incorrectly have passed our security controls."
The recall only affects the socks with article number 833 7410285 5170 1611.
Lindex has two stores in the UK – one in the Westfield shopping centre in Stratford, east London, and another in the capital's Shepard's Bush area.
Customers with questions can contact Lindex customer service e-mail: customerservice-se@lindex.com or telephone: +44 2030050009