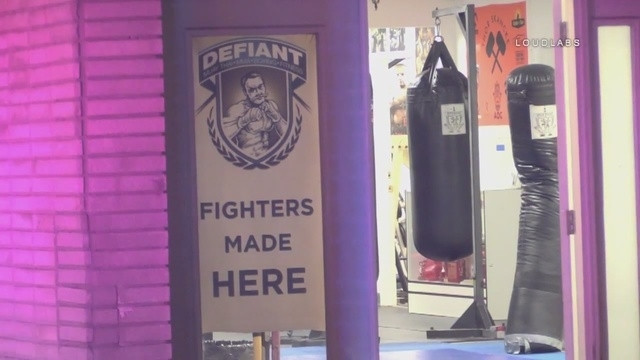 A man who walked into a Californian mixed martial arts gym with a gun left in an ambulance and handcuffs after confronting an instructor.
The suspect entered the Defiant MMA and Fitness studio in Burbank on Tuesday night (30 August) carrying a black bag and reportedly approached one of the instructors in an aggressive manner.
As he reached inside his bag, an altercation took place between him and the instructor, 34-year-old Jacobe Powell, a lightweight MMA fighter.
"My instincts kicked in," Powell told local broadcaster KTTV. "I used my judo training to subdue him and got the weapon away from him before the cops arrived."
Powell pinned him to the ground until the police arrived who took the white male into custody and called for an ambulance. News footage at the MMA studio showed the suspect with a bloodied face.
Police recovered a loaded handgun from the scene, but no shots were fired.
Burbank police sergeant Derek Green said: "The instructor based on his experience and training level believed that this person was there to harm him and was possibly reaching for a weapon."
Green said police generally don't encourage engaging with an aggressor, but in this case it appears the instructor acted appropriately. Police added they believe the instructor and suspect knew each other.
The suspect has not yet been booked into a jail because he is still being treated at a hospital. His identity has also not been officially confirmed, although he was carrying a Virginia identification card, police said.
The suspect faces charges for assault with a deadly weapon and armed robbery.