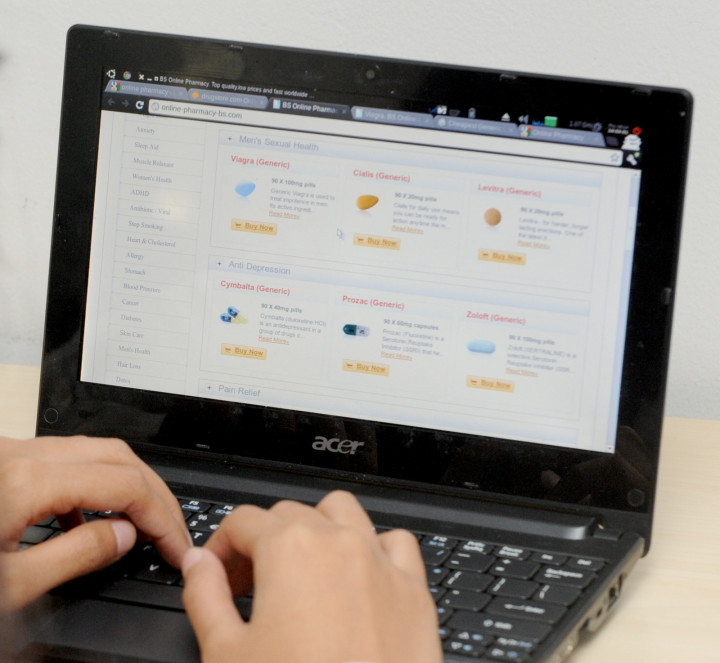 The so-called 'darknet' has gained notoriety as the site of 'drug emporiums' like the recently shut-down Silk Road, where illegal narcotics including cocaine, ecstasy and heroin could be bought at the click of a button.
Yet it is not just those seeking illegal highs who are using networks like Tor, where anonymity is ensured through encryption.
Americans who do not have medical insurance, or who want to buy medications which have not yet been approved by the Food and Drug Administration (FDA) are heading to the darknet, where therapeutic drugs are available at huge discount.
"The U.S. medical establishment really seems to be more about cancer as a business," one man 'Mike' told Vocativ.
He told the website that his father had refused to travel to France to buy potentially life-saving medication when he got cancer, and had died of the disease. So when his mother got breast cancer he was determined to access the best medication available, at the best price.
"Some of the generics that she had been on, in the US it'd be a $27,000 or $28,000 a year on prescription. You look at what you can do online and you get the same thing for about $1,800 to $2,000 per year. It's 90% saving," he said.
He said that despite having insurance, his family were still having to pay $34,000 a year for treatment, and he began to look for cheaper ways to access the medication.
"The internet being what it is, you just have to poke around a little bit and you'll find all kinds of things… If there is something that's available online that may be of utility for her, then you go ahead and try it," he said.
Fatal counterfeit drugs
Doctors warn that drugs purchased over the internet may not have undergone safety checks, and bootleg medication can be fatal.
"You don't know if you're buying chalk that's been coated and pressed into a blue pill – you have no idea," said Mike, but said that so-far the medication he had purchased from a darknet supplier had been effective.
The UN has estimated that half the drugs available through online retailers are counterfeit, and the US National Association of Boards of Pharmacy has warned that up to 97% of online pharmacists do not comply with legal standards, putting the health of patients at risk.
Last year, Bradford student Aloun Boulton, 23, died after taking cancer painkiller Fenantyl – which is believed to be 100 times stronger than morphine – he had bought on the darknet.
In the inquest into his death, the coroner called for the government to consider outlawing buying drugs online without a prescription.
Grey market pharmacies
One of the busiest darknet pharmacies, Got Milk, is based in India, where it is fully licensed by the Indian government.
Its owner, Manmohan Singh, says that he gets the cancer drugs he sells from the same suppliers as international pharmaceuticals companies.
He claims that most of his customers are from the US, the UK and Australia, and attracts people ranging from students looking for drugs to keep them awake when revising for exams, to former US armed forces personal looking for affordable drugs to help combat depression and PTSD.
Singh warned that there are bogus pharmaceuticals retailers on the darknet, but said that in the US drugs costs were swollen by a monopoly of powerful drugs firms, and firms like his simply offer patients a fair deal.
"America is a scam. It's a monopoly by a few industries who buy off your politicians. Health care costs are not really that high, it's just this monopoly that keeps your citizens paying top dollar for mediocre care," he said.