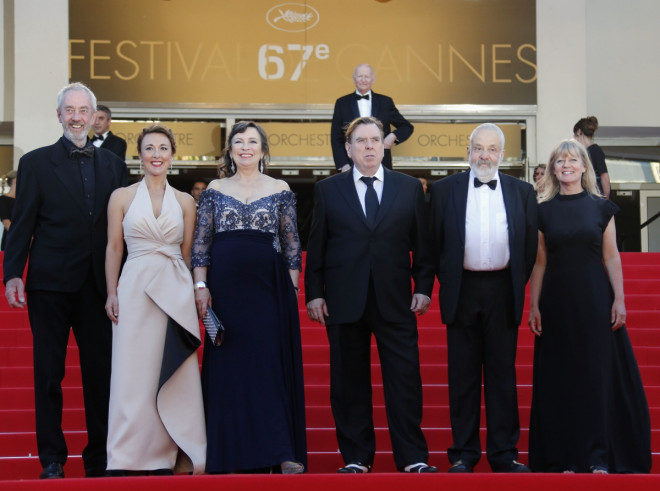 Mike Leigh's new film Mr Turner was the talk of the 67th Cannes Film Festival.
The British director's two-and-a-half hour opus, about the celebrated British artist JMW Turner, is his first period biopic since 1999's Topsy-Turvy, about Gilbert and Sullivan.
Starring Timothy Spall, the film has been described as "a natural awards contender" with Spall being strongly touted as a front runner for the coveted best actor award.
His performance has been described as "the finest of his career."
The celebrated actor joined Leigh and his co-star British actress Dorothy Atkinson on the red carpet for the film's gala premiere.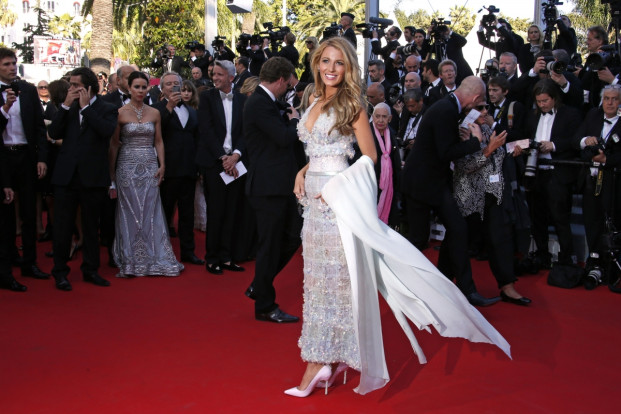 Leigh's first feature in four years, the film's premiere saw the British stars make their subdued red carpet entrances on the French Riviera.
But as ever, midst the serious business of cinema it was the red carpet arrivals that were the focus of attention, as stars dressed in outfits that went from the sublime and sexy to the truly absurd.
Blake Lively had light bulbs flashing as she made her second appearance at the festival.
Wearing a white sequined Chanel dress with a plunging neckline and a fishtail hem, the 26-year-old was the epitome of red carpet perfection.
While Lively certainly raised the bar in the sartorial stakes, there were those who fared less well.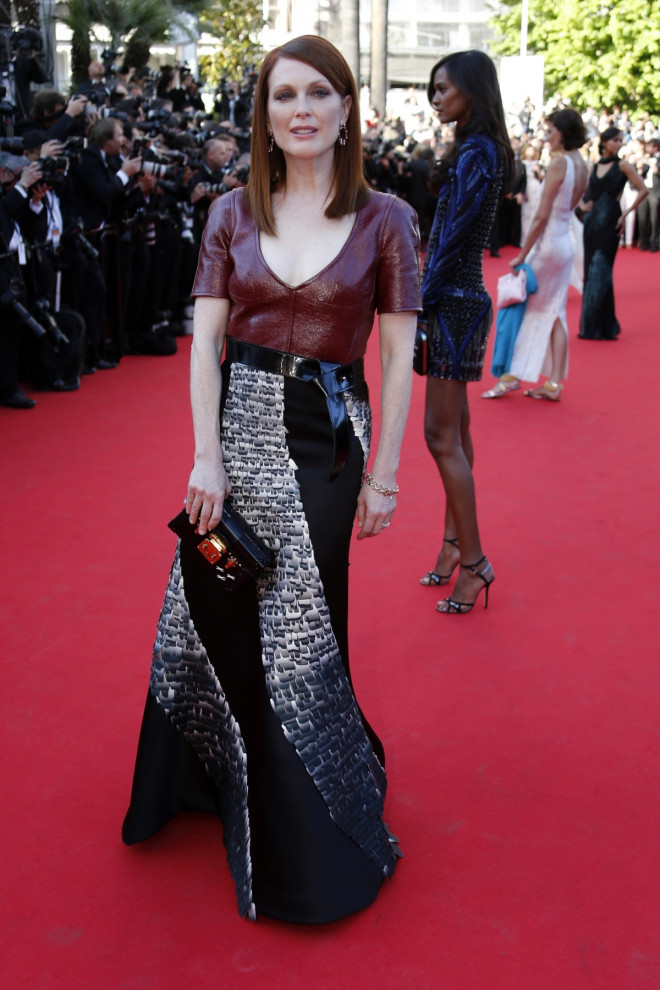 Julianne Moore, 53, made an unusual but bold choice, wearing a zipped, burgundy leather top with a monochrome floor-length skirt. The usually elegant actress got it so wrong.
Meanwhile, with her sleek figure, actress Zoe Saldana, 35, managed to carry off a black and green dress made of velvet and chiffon, but appeared to struggle with her vertiginous peep toe heels.
But it was Russian star Elena Lenina who unwittingly stole everyone's thunder, matching a clinging pink dress with a supersize silver necklace draped across it.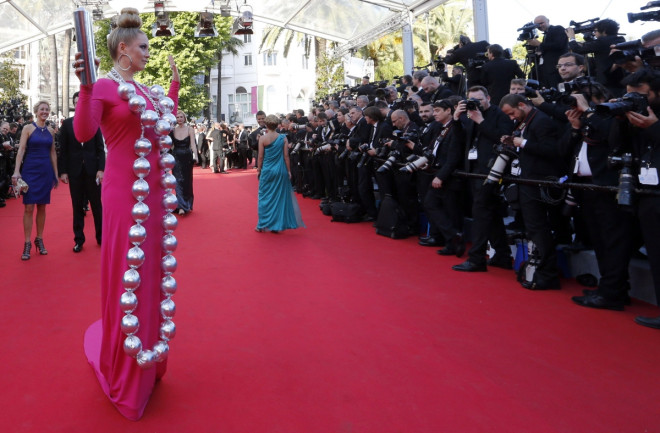 The festival, which is as famed for its fashion oddities as it is for its films, never fails to disappoint.
The 67th Cannes Film Festival continues until 25 May.