The complete line-up of films screening at the 69th Cannes Film Festival was announced by the event's president Pierre Lescure and general delegate Thierry Frémaux in a press conference this morning (14 April). And this year, the roster consists of some serious A-listers when it comes to the world of filmmaking from Jodie Foster to Sean Penn and Ryan Gosling.
The festival will begin on the 11 May, opening with Woody Allen's upcoming romantic comedy-drama Café Society starring Jesse Eisenberg and Kristen Stewart. The movie tells the story of a young man who moves to Hollywood in the hopes of pursuing a career in the film industry, however, soon after he arrives, he falls in love and becomes immersed in the café culture of the 1930s-era.
No stranger to Cannes, but making her directorial debut this time, will be Foster who is presenting her new Wall Street thriller Money Monste, starring Hollywood heavyweights George Clooney and Julia Roberts. The film will have its cinematic international release a few days after the festival has finished.
Penn's directed movie The Last Face with Charlize Theron and Javier Bardem will be in competition at the event, alongside Nicolas Winding Refn's The Neon Demon starring Elle Fanning, as well as Xavier Dolan's It's Only The End Of The World featuring Léa Seydoux. Films from British directors Andrea Arnold and Ken Loach are also up for the Palme d'Or at the event.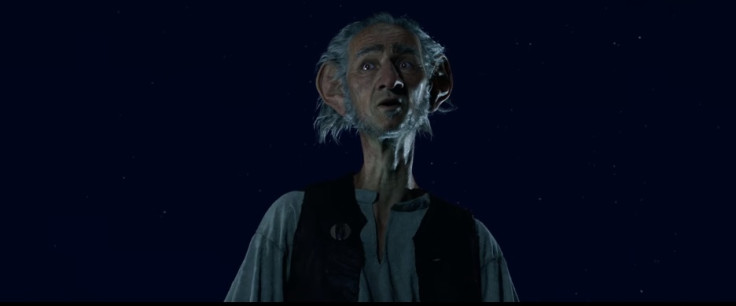 Films worth noting in the out-of-competition section of the festival include Steven Spielberg's eagerly anticipated adaptation of Roald Dahl's The BFG, which stars Oscar-winner Mark Rylance as the titular giant. Gosling and Russell Crowe's The Nice Guys will also be screened as part of this category.
Other stars expected to show their faces at the festival given that their films are being presented include Riley Keough, Shia LaBeouf, Marion Cotillard, Joel Edgerton and Adam Driver. Keanu Reeves, Jack O'Connell and Michael Shannon and are also assumed to be making an appearance.
This year's Palme d'Or jury will be presided over by Mad Max: Fury Road director George Miller. Cannes Film Festival 2016 will run until the 22 May.
See below for the entire list of films being shown at the prestigious event:
Opening Night Film
Café Society (Woody Allen)
In Competition
Toni Erdmann (Maren Ade)
Julieta (Pedro Almodóvar)
American Honey (Andrea Arnold)
The Unknown Girl (Jean-Pierre and Luc Dardenne)
Personal Shopper (Olivier Assayas)
It's Only The End Of The World (Xavier Dolan)
Ma Loute (Bruno Dumont)
Paterson (Jim Jarmusch)
Rester Vertical (Alain Guiraudie)
Aquarius (Kleber Mendonça Filho)
Mal de Pierres (Nicole Garcia)
I, Daniel Blake (Ken Loach)
Ma'Rosa (Brilliante Mendoza)
Loving (Jeff Nichols)
Bacalaureat (Cristian Mungiu)
Agassi (Park Chan-Wook)
The Last Face (Sean Penn)
Sieranevada (Cristi Puiu)
Elle (Paul Verhoeven)
The Neon Demon (Nicolas Winding Refn)
Un Certain Regard
Varoonegi (Behnam Behzadi)
Apprentice (Boo Junfeng)
Voir Du Pays (Delphine Coulin and Muriel Coulin)
La Danseuse (Stephanie Di Giusto)
Clash (Mohamed Diab)
La Tortue Rouge (Michael Dubok de Wit)
Fuchi Bi Tatsu (Fukada Koji)
Omar Shakhsiya (Maha Haj)
Me'Ever Laharim Vehagvaot (Eran Kolirin)
After The Storm (Kore-Eda Hirokazu)
Hymyileva Mies (Juho Kuosmanen)
La Large Noche de Francisco Sanctis (Francisco Marquez & Andrea Testa)
Caini (Bogdan Mirica)
Pericle Il Nero (Stefano Mordini)
The Transfiguration (Michael O'Shea)
Captain Fantastic (Matt Ross)
Uchenik (Kirill Serebrennikov)
Outside Competition
The BFG (Steven Spielberg)
Money Monster (Jodie Foster)
The Nice Guys (Shane Black)
Gok Sung (Na Hong-Jin)
Midnight Screenings
Gimme Danger (Jim Jarmusch)
The Train to Busan (Yeon Sang-Ho)
A Chad Tragedy (Mahamat-Saleh Aroun)
The Death of Louis XIV (Albert Serra)
L'Ultima Spiaggia (Thanos Anastopolous and Davide Del Degan)