Kristen Stewart turns 26 tomorrow (9 April) and we cannot think of a better way to celebrate her birthday than to watch one of, if not all her best films. Sadly, while Twilight and Snow White And The Huntsman would make my own personal list, I realise those young adult-themed guilty-pleasures did not please many when they were released, so our compilation of Stewart's 'greatest films' will side-step those divisive titles.
Fear not however, as Stewart has been in the limelight since the age of nine, so there is plenty more to pick where that came from. But with a filmography so vast, how do you choose which kind of Stewart performance to watch? Do you fancy an emotional indie film? Quite a few of her pictures are in that category. Or a thriller? Perhaps you are after a few laughs in the form of something like Adventureland or American Ultra?
To make things easier, IBTimes UK lists the five best performances she has offered up throughout her career, just so you can indulge in all things Stewart to toast her special day.
Panic Room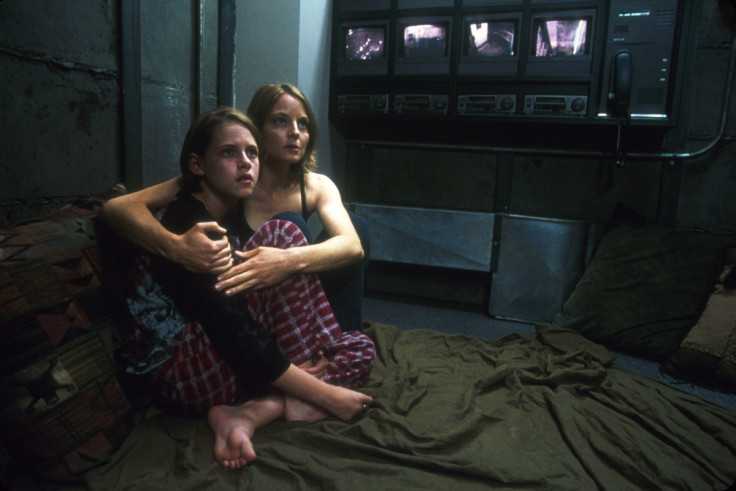 Directed by David Fincher, Panic Room centres around recently divorced mother Meg Altman and her daughter Sarah, who have bought a new home in New York to start a new life in the city. As they slowly unpack and get their bearings of the large multi-storey town house, the pair come across a panic room full of supplies; a room so secure, that no one can get in. However, they think nothing more of the random discovery.
But when three violent burglars break in, Meg wakes Sarah and hurries them both into the panic room, but unfortunately, all her troubles do not end there. The desperate criminals know where she is, and what they require the most in the house is in the panic room.
In this brilliant thriller, a 12-year-old Stewart starred opposite Hollywood heavyweights Jared Leto, Forest Whittaker and Jodie Foster and seemed to have no trouble holding her own. Well worth a watch if you are a fan.
Speak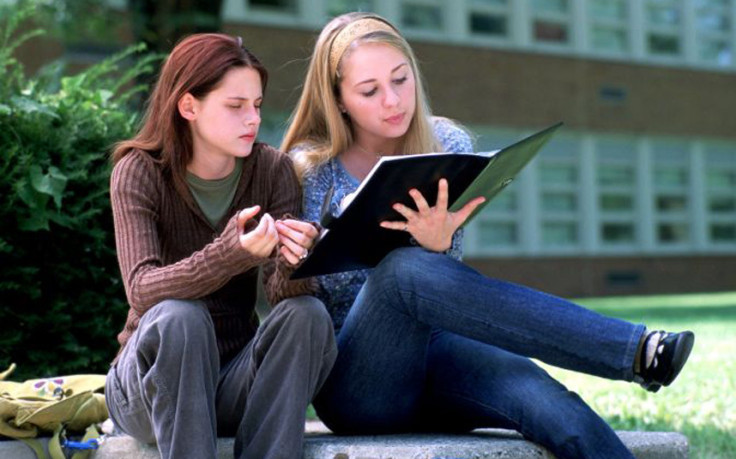 Way back in 2004, Stewart starred in television movie Speak, which focusses on a young girl struggling to overcome a personal trauma. Freshman Melinda Sordino arrives at high school confused, troubled and feeling like an outcast, because all the other students tease her for being a squealer. She had alerted the police during a summer party after she was sexually assaulted by a senior student Andy Evans (Eric Lively).
Not wanting to relive the incident, Melinda refuses to talk about it and declines to share details with anyone, carrying the burden alone. Her depression and withdrawal is made worse by her strained relationship with her mother (Elizabeth Perkins) and father.
Eventually, she finds support in her art teacher Mr. Freeman (Steve Zahn) and her school friend David Petrakis (Sky High's Michael Angarano). Her feelings threaten to consume her but Melinda learns to slowly get past her experiences instead of repressing the past emotions which have scarred her all her life.
Into The Wild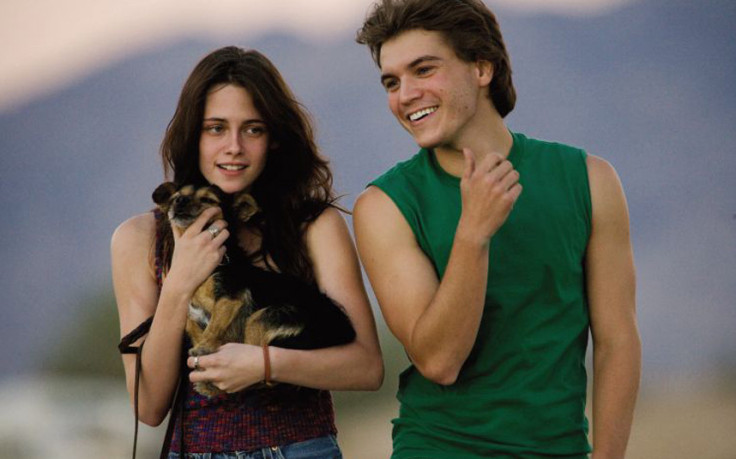 Based on a true story, Into The Wild focusses on 22-year-old Chris McCandless (Emile Hirsch), a young man struggling to find his place in the world. Born into wealth, McCandless has always found himself succeeding in the mainstream but uneasy in his private life, particularly when his parents pressure him to become the best he could be.
So, after graduating from one of the world's leading universities excelling as a student and athlete, he radically decides to donate his savings to charity and eschew his conventional life. He embarks on a journey to Alaska, hoping to find his true place in the world along the way. He starts his journey in an old but trusty car, but when a freak storm and flash flood causes him to abandon it, McCandless chooses to hitch-hike his way to Alaska instead, where he comes across teenager Tracy (Stewart) who grows very fond of him. Because of her age, he rejects her advances but his encounter with her certainly plays a part in shaping his new outlook on life.
The Runaways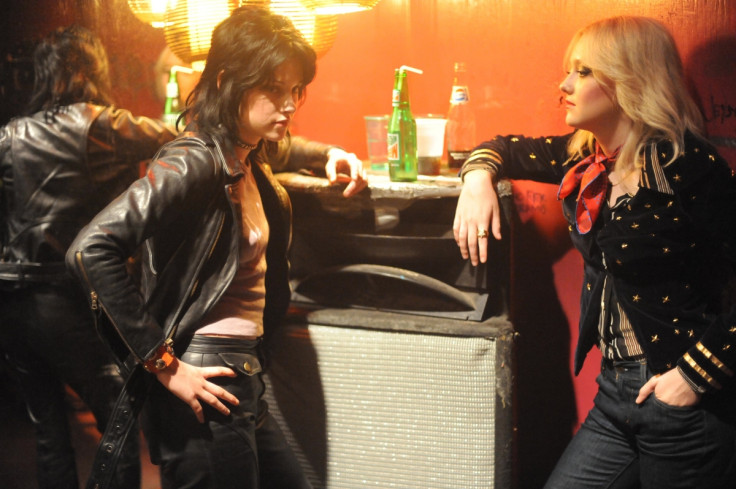 Set in 1975, The Runaways is a biographical drama detailing the ups and downs in the careers of Joan Jett, Cherie Currie and the rest of the young women that made up their all-girl punk band.
It all starts when San Fernando Valley teen Joan Larkin reinvents herself as Jett. She pitches the idea for the never-done-before female band to seedy manager, Kim Fowley, who pairs her with a drummer and then searches for a pretty face to front the group.
Fowley thinks he has hit the jackpot when he finds 15-year-old Currie, with the perfect sex kitten image for his vision and luckily, she can also sing. Two other musicians complete the band transforming them into The Runaways. Fowley books a tour, signs them to Mercury Records, and packs them off to crowds in Japan.
However signs of conflict soon begin to appear; Fowley puts Currie front and centre in the publicity, causing jealousy within the group and young Currie to enter an hedonistic downward spiral fuelled by alcohol.
Still Alice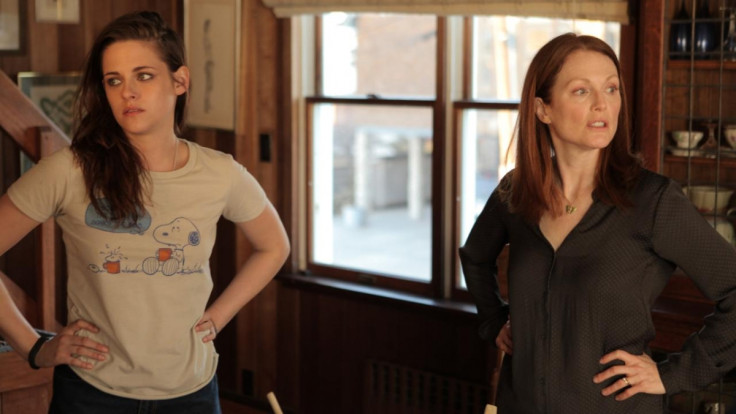 Still Alice saw Julianne Moore win her first Academy Award, playing Alice Howland, a linguistics professor forced to come to terms with her ailing mind when she is diagnosed with early onset Alzheimer's.
Not afraid to be brutal in its truthful portrayal of the heartbreaking condition, it is simultaneously incredibly touching too with Stewart playing Moore's on-screen daughter alongside Kate Bosworth. Alec Baldwin also stars as another supporting character, completing Alice's struggling family.
Stewart's character Lydia, an aspiring actress who moves back home from chasing her dreams in Los Angeles to help her mother through the difficult time is the most involved of all of Alice's three siblings, not only seeming the most compassionate but the one that is strong enough to actually handle the emotional baggage.
It is refreshing to see a more realistic portrayal in a film like this, rather than skirting around an illness that ultimately devastates many people's lives. Stewart and Moore's on-screen relationship can't help but make the audience feel both deeply saddened and uplifted.
For more entertainment news follow A-List on Twitter @Alistinsider