Canon Printer Hacked to Play Doom: Serious Wireless Printer Security Flaw
Wireless printer manufacturers need to greatly improve security on internet-enabled devices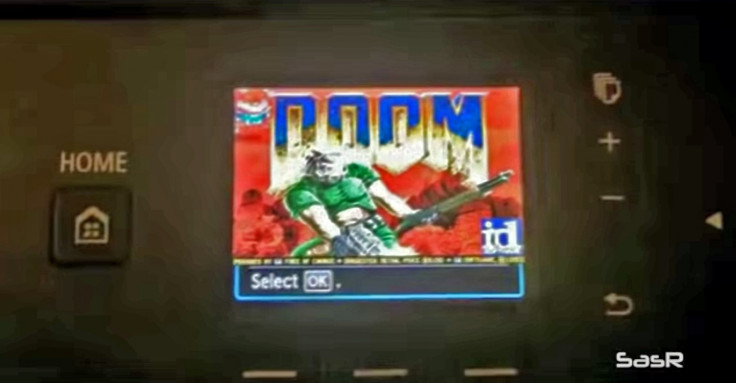 UK security firm Context Information Security has figured out how to play retro video game Doom on a wireless printer, and while that's pretty cool, it proves that the technology can easily be manipulated by cybercriminals to spy on everything you do on your network.
Security researcher Michael Jordon took four months to get Doom, a science-fiction-horror first-person shooter video game from 1993, to run on a Canon Pixma printer, an all-in-one inkjet printer that comes with a tiny LCD screen of almost the same resolution as the game, as well as built-in Wi-Fi and internet connectivity.
Using the buttons on the printer's control panel together with the screen, users can access a web interface that shows information about the printer, such as ink levels, an online printer manual, and a button to update the printer's firmware immediately over the internet.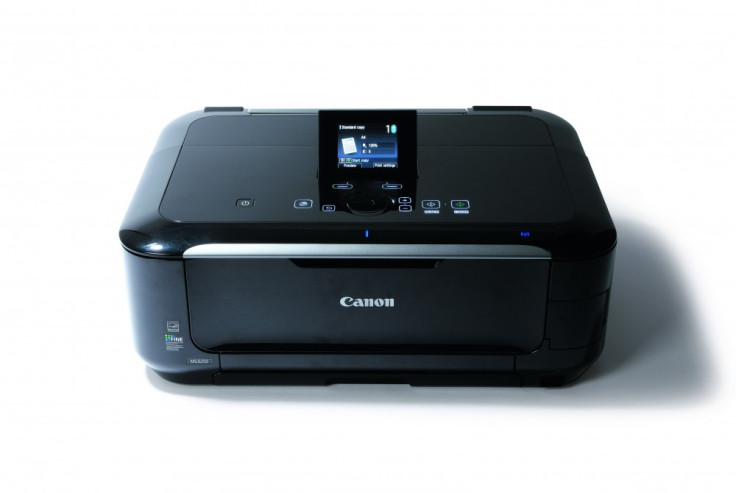 An example of a Canon Pixma printer with an LCD screen that can access a web interface
Canon
The security firm discovered that if a user directs the printer to update its firmware, the printer will try to connect to the internet and the user has the option to change the DNS server and the web proxy settings (i.e. where the printer goes to check for a new software update).
If you can change these settings, then there is nothing to stop someone from outside your network attacking the printer and putting a malicious piece of software onto it that can hijack the printer, spy on your internet traffic, and even plot to take over your network.
"Even if the printer is not directly accessible from the Internet, for example behind a NAT on a user's home network or on an office intranet, the printer is still vulnerable to remote attack. The lack of authentication makes it vulnerable to cross-site request forgery attacks (CSRF) that modify the printer's configuration," Jordon wrote in a blog post about the vulnerability.
Jordon and his colleagues put the problem down to very weak encryption that does not even include username and password authentication, which made it possible for Jordon to brute-force hack the printer and turn it into a Trojan horse.
Canon has said that from now on, all of its Pixma printers will have username and password authentication to the web interface and printers affected will receive the update.
However, Context says that even if you don't own a Canon printer, it is advisable not to put any wireless printers or any kind of Internet of Things-enabled device onto the internet, to avoid giving hackers a potential backdoor to your network.
"Context is not aware of anyone in the wild actively using this type of attack, but hopefully we can increase the security of these types of devices before the bad guys start to," writes Jordon.
"Make sure that you always apply the latest available firmware to your devices. This is often not an automatic process and may require checking on the manufacturer's website for updates."
© Copyright IBTimes 2023. All rights reserved.