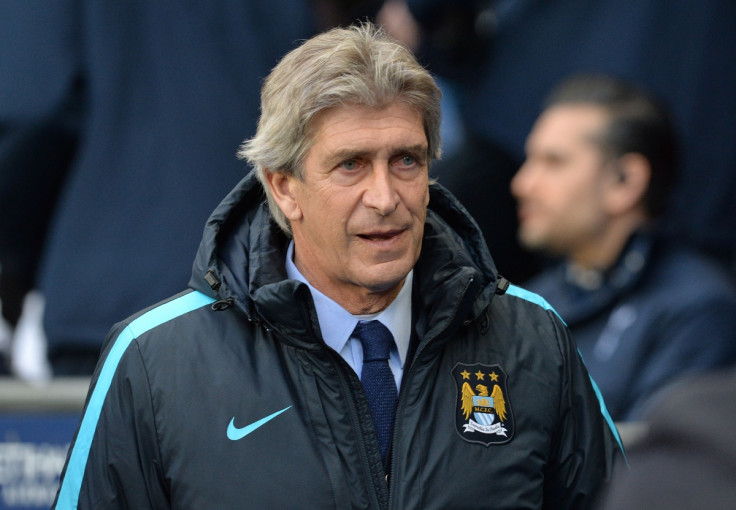 Manchester City manager Manuel Pellegrini has claimed that his controversial decision to deploy a weakened side in the FA Cup defeat to Chelsea have been vindicated with the Capital One Cup victory over Liverpool and the win against two Dynamo Kiev in the Champions League. The boss, meanwhile, believes that Willy Caballero has also proved doubters wrong after becoming the hero of the final after he saved three penalties in the shootout to give his side the victory.
Pellegrini was heavily criticised for fielding a team with a number of fringe players during the FA Cup 5-1 elimination against Chelsea. However, it has paid off after his fresh players all but secured the qualification to the Champions League quarter final with a 3-1 victory at Dynamo before clinching the League Cup against Liverpool on 28 February.
"I took a difficult decision last week not to continue in the FA Cup," the boss said after the win over Liverpool, according to the BBC. "That decision received a lot of criticism but as a manager I have to make a decision that is the best for the team and I am sure the wins in the Champions League and against Liverpool were absolutely linked in with the decision not to expose 13 players to three games in a week, because we are not able to do that."
Caballero came under particular scrutiny following the defeat against Chelsea, with many urging Pellegrini to use Joe Hart in the final instead. The boss, however, opted to keep him at Wembley and his former Malaga keeper responded to the trust by denying three penalties to Lucas Leiva, Philippe Coutinho and Adam Lallana in the shootout to lead his side to the title.
"I would prefer to lose a title than lose my word," Pellegrini said. "I think my word is more important than football. I think we deserved to win the game before penalties, but I'm happy to win it that way with Willy as a great hero."
"Maybe most of the media were waiting for him to make a mistake and criticise my decision but I promised he would play both cups," he added. "He had to play against Chelsea with a young team so he conceded five goals but I never lost trust in him because I know how good a player he is."