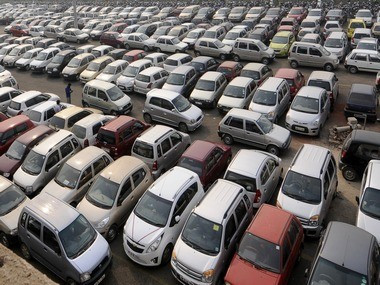 Car insurance premiums in the UK have dropped in the third quarter of the year, after several years of big increases, shows a survey by AA Insurance.
The cheapest fully comprehensive car insurances purchased directly from the insurer saw a decline of 2.9 percent to £844 in the quarter ending September compared to the previous quarter.
Policies bought through online price comparison sites show a decline of one percent to an average of £612 in the third quarter, a drop of 2.3 percent in the past one year.
Stiff competition among insurance companies is forcing the firms to reduce premiums though there is no actual fall in the cost of claims.
"Competition is tough in the insurance market, forcing many companies to reduce premiums despite the fact that costs show little sign of abating. Nevertheless, some are still increasing premiums," said Simon Douglas, director of AA Insurance.
The AA survey also points out that fraudulent "whiplash claims" have taken out £400mn from the industry.
"Whiplash injury claims continue to pour in and under current legislation, they are difficult for insurers to reject, even if they think they may be fraudulent, because it is difficult to prove whether or not a claimant has suffered."
According to the survey, across the UK, Scotland is the cheapest place to buy car insurance with an average premium costing £438 while Greater Manchester and Liverpool are the most expensive regions at £1,059.
Every region in the UK witnessed a decline in car premiums except East Anglia which saw a rise of 1.4 percent.
Housing Premiums
Meanwhile, a survey of the housing premiums sees an average rise of 2.4 percent to £181 in home insurance costs due to summer storms and floods while home contents insurance rose one percent to £242.
Among the regions, Yorkshire and East Anglia show the highest premium increase of 3.5 percent to £177. However, London and Southeast England recorded a rise of 2.9 percent in average premiums to £200.
Wales and the West Country were the regions with the cheapest home building premiums, a rise of 1.1 percent to £157.