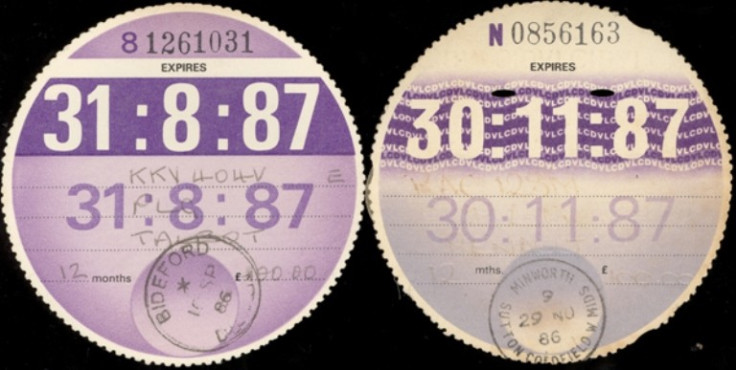 From October 2014, drivers in the UK will no longer find their view ahead partially obscured by a small, tatty perforated disc. In his autumn statement Chancellor George Osborne has announced that after 93 years the tax disc is being abolished in favour of an electronic system administered by the Driver and Vehicle Licensing Agency (DVLA).
The tax disc was introduced in 1921 and confirms that the owner has paid vehicle excise duty (VED). Some 44 million tax discs were issued in the UK in 2012. At present drivers can choose to pay VED in 12 or 6 monthly instalments. Under the new system they will be able to pay monthly by direct debit, though this will cost 5% more than paying the whole amount at once.
Drivers caught with an out of date disc, or using a fake disc, face hefty fines. However, most of the 600,000 people against whom the DVLA took action last year were caught as a result of computer analysis rather than someone checking their windscreen.
Under the new system drivers will be expected to register online and surveillance cameras used to identify any vehicles not registered. People without access to the internet will still be able to purchase a VED at the post office.
Some drivers are scathing about the new proposals, and point out it will be harder to tell if a car has been abandoned when there is no tax disc. However the Treasury said they expect the changes to save businesses £7 million a year. A spokesman for the Treasury said: "This is a visual symbol of how we are moving government into the modern age and making dealing with government more hassle free."
The first vehicle tax was introduced in the 1888 budget by Chancellor George Goschen under the principle that "all those who use the roads should pay for them, and should pay in some proportion to the wear and tear that they cause".
However by the 1990s the VED had evolved to "encouraging environmentally-friendly behaviour". According to the government website, the rate for your vehicle depends on "engine size or on fuel type and carbon dioxide (CO2) emissions, depending on when the car was registered".