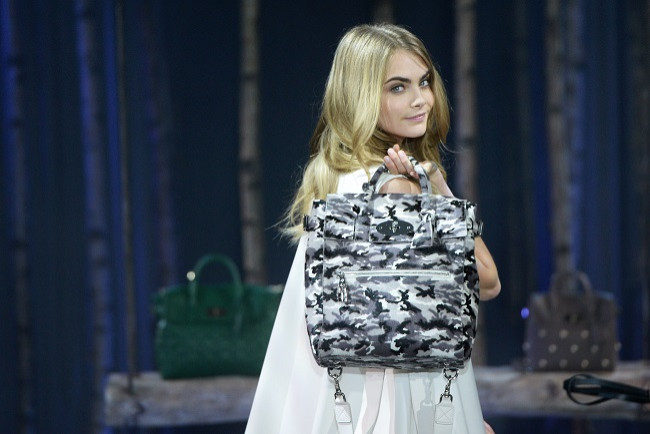 After months of speculation British supermodel Cara Delevinge has confirmed that she is venturing into music.
The 22-year-old beauty revealed that she would soon be competing with BFF Rihanna in the charts, by sharing a snap of herself singing on Instagram.
The black-and-white image shows the star with her eyes closed performing on stage with a band. The caption read: "It's only the beginning...❤️".
In 2013, Delevinge received the thumbs up from fans after she shared a clip of her showing off her vocals with pal Will Heard.
"She can sing, modelled for Chanel and Burberry, walked the VS runway show, perfect eyebrows, CAN SHE FLY?" one fan said.
Another wrote: "This girl can do everything! she is just... PERFECT <3"
And earlier this year 80's pop star Sinitta, revealed she had taken Delevinge under her wing hoping to mould her into music's next big thing.
"It's about finding people who have natural passion," she told the Evening Standard "and doing what Simon did with me: help them focus their creativity and ideas in a positive direction and give them an outlet."
Delevingne has been busy with a few new projects, including creating a collection of handbags for Mulberry, filming her part in the upcoming fantasy film Pan and becoming the face of high street favourite Topshop.
The singing picture follows reports that she has been lined up to play the female lead in the new Zoolander movie.
"Ben and producers want a big-name model for the film and they need to be jokers and full of natural comedy," an insider told the Sun.
"They are still working out what the exact role will be but it's likely to include a lot of goofing around."