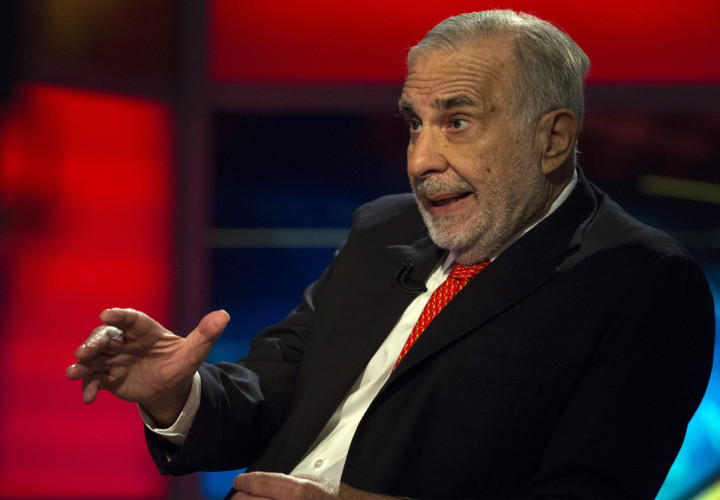 Activist investor Carl Icahn is expecting a major correction in the US stock markets over the next three to five years in contrast to others' view that the bull run will continue in the country.
In an interview with Reuters, the 78-year-old billionaire said there will obviously be market sell–off, but that will not happen all of a sudden.
"I am still concerned that one day you'll see a break like you had a few weeks ago," Icahn said at the Reuters Global Investment Outlook Summit in New York, "but it won't come back."
"It's really a question of when that is going to happen, in my opinion. It could be three years, it could be three months, it could be three days. But I really do believe there will be a major correction in the next three to five years, at least."
He noted that the higher earnings being reported by companies are based on their ability to borrow at very low interest rates.
Icahn said many company executives he speaks to look at the economy and think, "it ain't what it's cracked up to be."
Despite a short-live slide in October, the Standard & Poor's 500 index increased more than 10% for the year. The Nasdaq Composite index gained more than 13% for the year-to-date period, while the Dow Jones Industrial Average increased 8.6%.
Most investors believe that low interest rates and the growing mergers and acquisitions boom in the US will continue to fuel the bull market.
Meanwhile, Icahn is predicting a downturn and taking precautions over the possible correction.
Icahn said oil companies that have benefited from easy money could be facing a real bubble due to the current excess supply.