Carl Icahn, Phil Mickelson and William Walters Probed in US for Insider Trading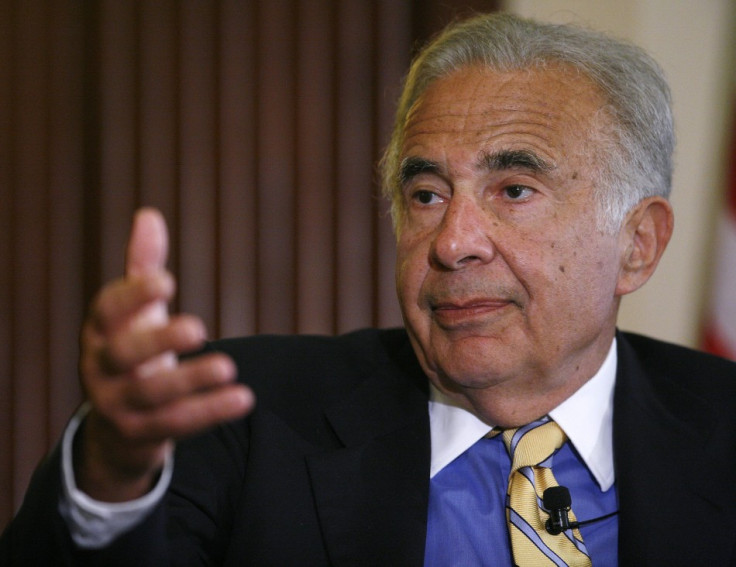 Activist investor Carl Icahn, golfer Phil Mickelson and Las Vegas gambler William Walters are being probed in the US for alleged insider trading, according to media reports.
The US investigators suspect that Mickelson and Walters may have traded illegally on private information provided by Icahn about his investments in public corporations, Reuters reported citing sources.
In a statement to the news agency, the billionaire investor said that he was unaware of any investigation and that his firm always followed the law. He confirmed that he has business relationship with Walters, but noted that he did not know Mickelson personally.
Meanwhile, sources familiar with the investigation told Reuters that Walters and Mickelson play golf together.
Mickelson's lawyer told the Wall Street Journal that the golfing legend was not a target of the federal probe.
The US Federal Bureau of Investigation (FBI) and the Securities and Exchange Commission (SEC) have been looking to crack down on insider trading in the country. Since August 2009, federal prosecutors have charged 90 people with insider trading, leading to 85 convictions and guilty pleas. None of them has been acquitted, while five cases are pending.
The authorities' probe into Icahn and others began three years ago, according to Reuters sources.
Walters and Mickelson had allegedly obtained insider information to gain from trading in the shares of consumer products company Clorox Co, which Icahn was trying to control in 2011, according to New York Times.
After acquiring a 9.1% stake in Clorox in February 2011, Icahn made an offer for the entire company, valuing it at above $10bn (£6bn, €7.3bn). As a result, the share prices of Clorox soared due to the so-called "Icahn lift".
Investigators were also probing Mickelson and Walters for trades related to Dean Foods Co around 2012 just before the company announced its quarterly results, according to the reports. Those trades apparently have no connection with Icahn.
© Copyright IBTimes 2023. All rights reserved.