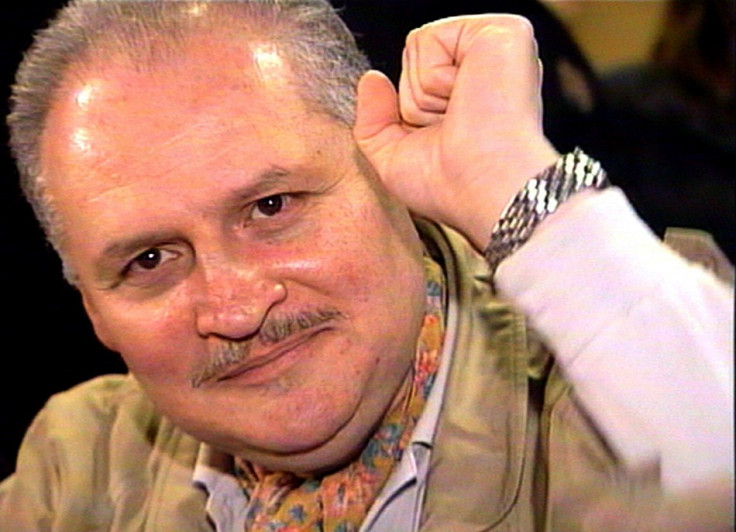 Venezuelan-born militant Ilich Ramirez Sanchez - dubbed "Carlos the Jackal"- will go on trial in Paris on Monday charged with terrorism. The self-styled Cold War revolutionary is accused of terrorist bombings in France in 1982 and 1983 that killed 11 and injured more than 100 people.
Seized in 1994 by French security forces in Sudan, the 62 year old is already sentenced to life imprisonment for the 1975 killing of two French intelligence agents and an informer.
His career as a controversial but charming "professional international revolutionary" began with the wounding of the Marks & Spencer boss in London, Joseph Sieff, in December 1973. AHis most spectacular outrage was the 1975 raid in Vienna during a meeting of the oil producing cartel Opec when 70 senior politicians and officials were taken hostage. As the Independent newspaper reports, this operation is now believed to have been backed by the Libyan leader, Muammar Gaddafi.
His links to international Marxist terrorism of the mid-1970s has been emphasised by experts and biographers, as well as his devotion to the Palestinian cause. However, Palestinian leaders were reportedly frustrated by his enigmatic behaviour and ideology.
At the 1997 verdict, the former Popular Front for the Liberation of Palestine member maintained he had been "stitched up" by Mossad, the Israeli secret service.
Carlos has always denied any involvement in 1980s Paris bombings. His lawyers claim the trial is based on questionable or fake evidences, such as Carlos's fingerprints found on a threat letter to the French interior ministry.
Last month he told Europe 1 radio he was "in a combative mood" as he prepared for the trial.
"I'm not fearful by nature... My character is suited to this kind of combat," he said.
He got his nickname after a copy of Frederick Forsyth's "The Day of the Jackal" was found among his belongings. His defence lawyer is his third wife Isabelle Coutant-Peyre, who has defended him since his arrest. They married in 2011 while he was already in jail in Paris.
If found guilty, Carlos could receive a maximum penalty of life in prison. He would have to serve at least 22 years.