Carlos Vela's last whim proves Arsene Wenger right: The Mexican wants to leave La Liga for free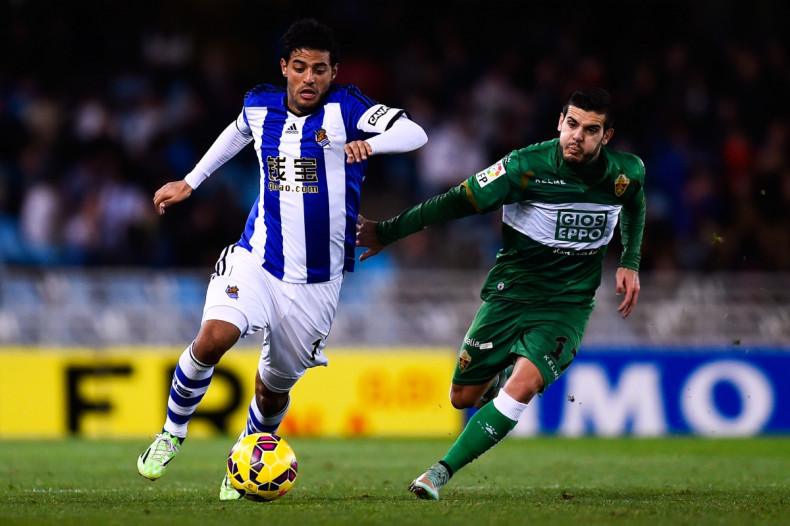 During the last fifteen years and leaving trophies aside, Arsenal manager Arsene Wenger has earned a world-renowned reputation for spotting young talent. However, here in Spain, newspapers also underline his skills as a negotiator. Whenever a Spanish side targets an Arsenal player, it is common to read how the Frenchman has been able to sell some of his best players for a huge profit - and just before they begin to enter their decline. Alex Song, Emmanuel Petit, Robin Van Persie, Marc Overmars or Thierry Henry... the list is long and despite Johan Cruyff being right when he said that "in football, money should be on the pitch, not in the bank", it seems obvious that few managers are blessed with Wenger's ability to turn a profit.
One of Wenger's most brilliant transfers in this regard took place two years ago and now it has become obvious the Frenchman made the most of a complicated situation. Carlos Vela was highly rated during his spell at the Emirates Stadium but eventually failed to make the grade in north London. However, his career changed during his loan spell at Real Sociedad. He scored 32 goals in his first 107 matches, leading the Basques to Champions League qualification and alongside Antoine Griezmann, was praised as half of the deadliest attacking duo in the 2012/2013 season. Despite there being no real chances for Vela to stay at London - he admitted that he was not happy in the UK - Wenger was able to earn €12m (£8.8m, $13.4m) when Vela joined Sociedad permanently. €12m with a losing hand.
But almost nothing remains of that magical run of form and stunning goals, proving Wenger right. The Mexican's last whim is also about to ruin Real's season and David Moyes's reputation at the Anoeta Stadium with the club sat in seventeenth position, on the brink of the relegation zone.Vela wants to leave the club. It wasn't a public secret until Real's no. 11 confessed his will openly during a press conference which took place three weeks ago.
Two Major League Soccer (MLS) clubs, FC Dallas and San José Earthquakes, offered him an astonishing contract which would have almost doubled his wage. Vela, a controversial player who has admitted that he does not feel the ambition to fight for the most important trophies, rejected the opportunity to represent Mexico in the 2014 World Cup and wants to live in United States. He has lived far away from his family since he was fourteen. He does not feel comfortable with media and fame and has watched on as Antoine Griezmann and Gorka Elustondo, his two best friends in San Sebastian, have left the club in the last two seasons. "I am wondering whether my time in Spain has reached to an end," he said three weeks ago. Those quotes were considered by many as a lack of respect, as the club made a huge effort to pay him a top contract.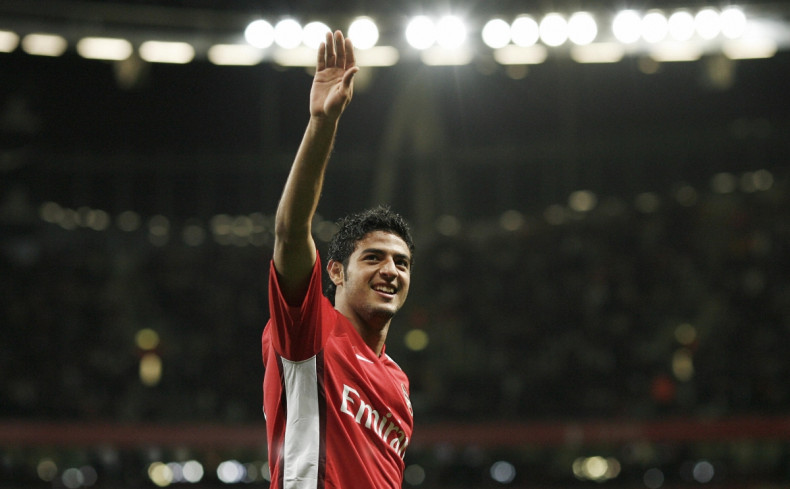 During the summer, Vela tried, unsuccessfully, to convince Real Sociedad's president Jokin Aperribay to release him. MLS teams do not spend big sums of money on transfers and they prefer to seduce players by offering huge salaries so Vela started the season sad and out of shape. The Mexican, who is fourth in Real Sociedad's foreign goal scorer rankings, is now a shadow of his old self. He has not scored a goal in the first seven games of La Liga. He has had no impact on Moyes's side and the fact that he did not feature in their preseason campaign - he instead represented Mexico at the Gold Cup in July - has not helped.
Without motivation, not even from a financial aspect (he received a high percentage of his contract last season so now he is not even among the three highest paid players in Real Sociedad), the story is about to end. Jokin Aperribay and his right hand, the club's accountant Iñaki Otegi, travelled to United States two weeks ago. There is no an official statement about this trip but it has been linked to Carlos Vela's "soap opera" by local media. Supporters are frantic with worry, because unless there is an unexpected shift in the situation, the former Arsenal player will leave the club either in January or July. And nobody expects a big sum of money in return.
Will any team, American or not, pay his €30m release clause? It is almost impossible, taking into account the player's character. However, Real Sociedad, Vela and a third party need to reach an agreement because, as the Spanish saying remarks, "cuando alguien dice que se quiere ir, ya se ha ido" - when someone says he wants to leave, he has already gone. If Vela wants to leave San Sebastian, it is obvious that time will go against player and club.
Vela has not been Moyes' only problem in what has been a very disappointing start to their La Liga campaign, despite it is obvious that his alarming lack of fitness has contributed to the downfall. But the Scot needs to solve the Mexican's situation which is the talk of the town in San Sebastian.
And the Mexican must understand, as soon as possible, that his club made a big effort to sign him to a new deal two years ago. He must accept that he cannot expect a free move to United States after 2013's expenditure. And he must be told by Real's board of directors that even Arsene Wenger managed to earn €12m when it was clear that he had no real chances to play for the Gunners. It is obvious that Jokin Aperribay lacks Arsene Wenger's negotiating skills but you cannot release a player that cost €12m two summers ago for free.