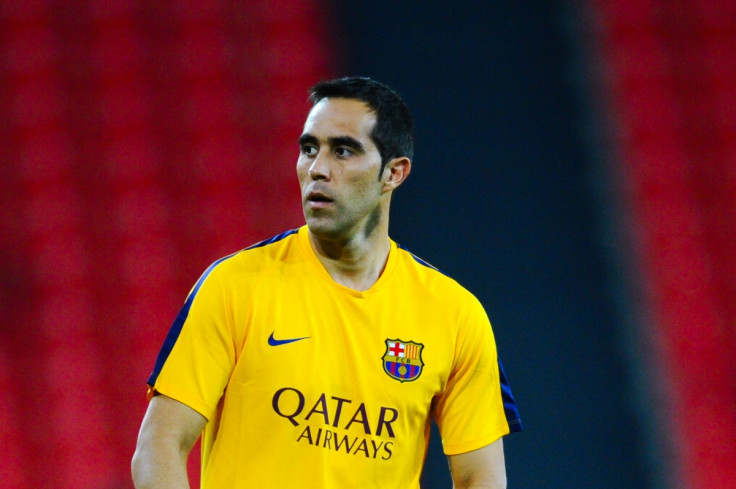 When Barcelona lifted three trophies last season, Luis Enrique was praised for what it was considered as a great exhibition of management, humility and know-how, as he dealt with very difficult situations. The central themes of the season surrounded a big discussion with Lionel Messi, a crisis in January and the rotation of Claudio Bravo and Marc-André Ter Stegen. When it came to the selection dilemma in goal, the Chilean started 37 games in La Liga (conceding 19 goals) while the German Ter Stegen played all the matches in the Spanish Cup and Champions League.
However, in the long term this policy is far from ideal. Like the competition for a seat with a Formula 1 team, the competition for this single berth is ultra-competitive. It is the only position in which both players are more rivals than team-mates, with the loser consistently starting on the bench. Enrique's rotation ensured both goalkeepers ended the season satisfied. They are natural born winners and they want to play as much as they can but it was clear controversy would appear after a string of errors.
Barcelona have struggled during the first month-and-a-half of the season, and even though he is not the only one responsible, Ter Stegen's performances have been littered with mistakes and hesitations. Since August, the German has played seven games and has conceded 16 goals, the same amount he let in after 21 games of last term. In the 2014/15 campaign Ter Stegen kept 10 clean sheets but has conceded on each of his appearances this season.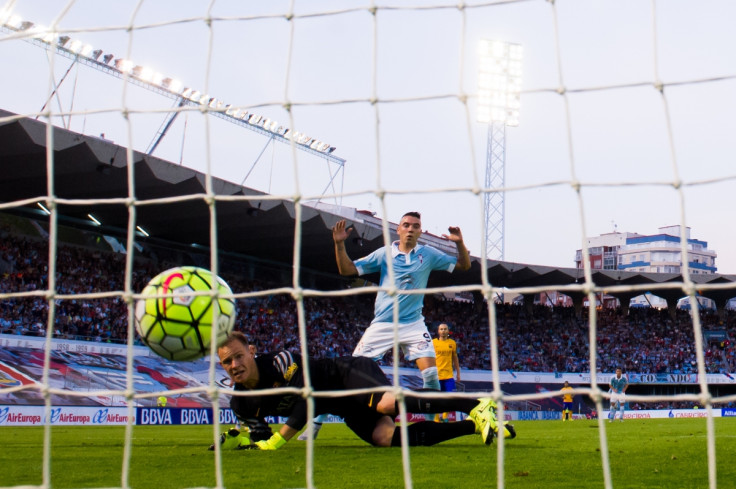 Luis Enrique has supported his player saying "the team has been conceding goals through general collective mistakes" but this has not stifled the controversy, particularly given Bravo's imminent return from a calf injury. The Chilean returned to training later than his team mates following the Copa America triumph over Argentina, an achievement which makes him a contender to be named on the longlist for the Fifa Ballon d'Or award.
The million dollar question is will Stegen will be benched once Bravo is available, probably next week, against Sevilla? It is difficult to predict, as Enrique has made a spate of surprising decisions during his tenure – though most of them have proved successful. But the reality is that Ter Stegen is making schoolboy errors, as was shown recently during the Athletic Bilbao, Levante and Celta Vigo games. Besides that, he has been caught out of position many times and his lack of composure under pressure is not helping him.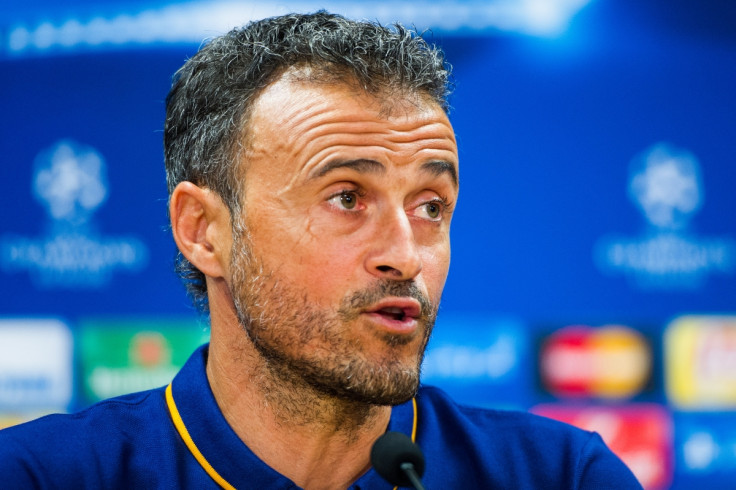 Bravo has shown during the last decade (at the Nou Camp and with Real Sociedad) that experience counts. He has made mistakes along his career, many of them similar to Ter Stegen's this season. But his experience, his mental strength, his intelligence and his calmness even in the worst situations - he was nicknamed "El hombre tranquilo - the quiet man-" when he played for Sociedad, have allowed him to grow every single year. Now, at the age of 34, he regarded among the best five goalkeepers in the world and it is really hard to see him fail.
Barcelona's manager has enough credit in the bank to do what he considers the best option without fear of reproach, and his rotation policy worked out well last season. But once the first flaws have appeared, it seems obvious that leads directly to anxious goalkeeping performances.
Bravo should play once he is fully recovered. The Chilean's maturity after years of success ensures his stock is higher than Ter Stegen's. And even though Oscar Wilde said that "experience is the name we give to our mistakes", Stegen could ruin his reputation if he continues with his uncertain season. He need to recover confidence, polish his imperfections and thrive in a more relaxing setting than the Champions League or La Liga. Ter Stegen will be one of the best goalkeepers in the world over the coming years, but now that Barcelona are far from their best, he is showing that he is not at Bravo's level. Enrique must be smart; otherwise, the problem will become more obvious.