Bank of England's Mark Carney: 7% Unemployment Rate is a Threshold Not a Trigger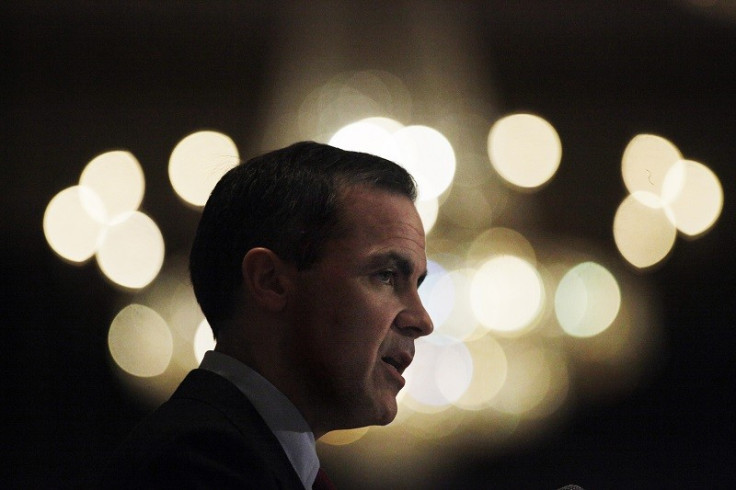 The Bank of England's 7% unemployment rate marker is a "threshold", and not a "trigger" to change interest rate policy, according to Mark Carney.
Back in August, the Bank of England Governor promised to keep interest rates at historic lows of 0.5% until the UK unemployment rate hit 7%.
Today, Carney explained to a group of MPs that the 7% rate is a "threshold" and the timing of when it will be achieved is "subject to uncertainty".
"We do our best to give our estimates of that uncertainty: two fifths probability by the end of 2014, three fifths probability by the end of 2015 is what we have there," Carney told the Treasury Committee.
He added: "One month's unemployment figures does not have a material change on those likelihoods."
The Canadian's comments follow the news that UK unemployment fell to 7.6% in the three months to September, according to the Office for National Statistics.
In addition, Carney argued that extra financial regulation would not be in the country's interest.
He said: "The UK is admired around the world for being an open economy, being an innovative economy, and there are pressures in the global economy to make both the financial and the trading system more fragmented, to put up barriers. I'd argue that that's not in our interests."
The Bank of England Governor also shared his thoughts on the fairness of "too big to fail" banks, following the financial crisis.
"I think the first thing on too big to fail is there is a fundamental question of fairness about accomplishing this objective," Carney said.
He added: "So irrespective of the impact on the size of the City, it is fundamentally a question of fairness to ensure that if an institution makes a mistake, just like if a small business person makes a mistake or is hit by adverse trading conditions, that institution bears the full consequences of that.
"And we do need to do a number of complex things in order to make that true."
© Copyright IBTimes 2023. All rights reserved.